Our banking and finance team acts for a diverse range of financial institutions, debt funds, funders, borrowers, originators, investors and developers in meeting their needs across all main industry sectors active in the Scottish market.  
We are one of the largest dedicated banking and finance teams in Scotland, combining bright legal minds, many years' experience and an effective team resource to deliver complex solutions and challenging time-sensitive projects alongside our referral partners.
Expertise
In assisting our clients to achieve their goals throughout all stages of the business lifecycle, we have extensive experience in all financial disciplines, from routine property finance through to securitisation and other highly structured asset or funds based transactions. We also have a leading Scottish practice in Islamic finance.
Our expertise covers:
​Our reputation for quality of work and our record of innovation has led both government and private sector stakeholders to involve us regularly in law reform, recent examples being the ongoing reforms of floating charges, financial collateral and charge registration.
Cross-Border
Often involving highly complex cross-border funding structures, we draw on specialists from across our team and the wider business to deliver innovative and tailored results. Our work with English and international law firms covers all bases, from guiding parties through the legal issues involved in finance transactions involving Scottish assets or entities incorporated in or based in Scotland and using Scottish limited partnerships as a vehicle for structured financing through to tailoring bespoke solutions for participants in debt capital markets transactions involving Scottish assets.
Recent Scots Counsel Articles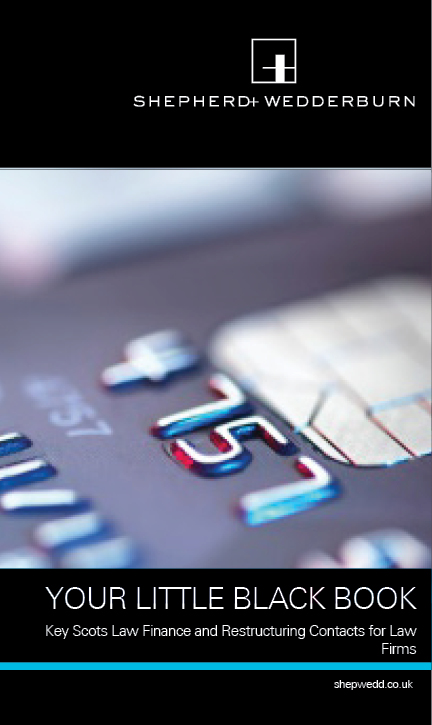 Assistance with Scots Law Matters
Visit our Scots Counsel Toolkit