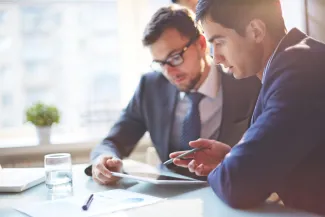 For the latest updates and guidance on Moveable Transactions reform, please see our Moveable Transactions Reform landing page. 
The Scottish Law Commission's Report on Moveable Transactions proposed reform for assignation of receivables, rents and other claims; and for a new form of fixed security interest over tangible moveables, intellectual property, shares and other financial instruments.
Since its publication in December 2017, discussions have continued with a view to the Scottish Government consulting and introducing legislation. 
Following the report's publication, Shepherd and Wedderburn Partner Dr Hamish Patrick, and Dr Andrew Steven, lead Scottish Law Commissioner on the project, produced an authoritative introduction to the reform proposals, which was published in Butterworths Journal of International Banking and Financial Law.
Hamish and other members of Shepherd and Wedderburn's banking and finance team continue to be involved in ongoing developments, and Dr Patrick recently published a further detailed article on the proposed reforms in International Corporate Rescue. 
In this latest article, Hamish discusses the proposed enforcement procedures, some of the issues surrounding priorities, post-insolvency assets and the possible extension of the proposed new security regime to further asset classes, such as petroleum licences. 
Read Modernising Scottish Moveable Transactions Law in Vol 15 (2018) – Issue 4, International Corporate Rescue in full.
If you would like to discuss any of the issues explored here with our banking and finance team, please contact us.