Natasha is a specialist regulatory investigations and enforcement lawyer, advising on public law and judicial review; environmental social and governance risk, sanctions and anti-corruption and money laundering compliance.
Admitted as a solicitor in Scotland.
Natasha has acted in multiple high profile and complex regulatory investigations and enforcement proceedings, providing strategic and defence advice in multi-million-pound enforcement cases. She has advised on many negotiated settlements and acted in several adversarial hearings. 
As a public law specialist Natasha regularly assesses the scope for challenge (through judicial review) to the decision-making of regulators and Government; she has developed and presented bespoke training packages on decision-making for a wide range of regulators (professional and industry based) and defended judicial review challenges to the decisions of regulators. 
Natasha has considerable expertise in advising on environmental social and governance risk and has a particular interest in anti-corruption, money laundering compliance and provides sanctions advice to commercial clients.
A leading independent legal directory has commented on the "exceptional" Natasha Durkin as being "very good. She's very focused, pays attention to detail and is attentive to client care" and as having "an exceptional grounding in public law".
Acted for a major UK utility in the largest and most important investigations and enforcement proceedings by the industry regulator over the last 12 years.
Acted on behalf of two parties in connection with the Scottish Child Abuse Inquiry.
Advised global companies throughout Covid-19 lock down on Scottish Covid regulations, the lawfulness of Covid testing (on a private basis) and associated legal questions as the Scottish Government's pandemic response developed (including advising on the regulatory requirements of setting up a private testing laboratory in Scotland).
Acted in the Competition and Markets Authority investigations into the energy market in GB and the leasehold market in England.
Successfully defended the Standards Commission in Scotland against judicial review proceedings, and conducting appeal proceedings (including advocacy) across Scotland on their behalf.
Successfully judicially reviewed a decision of the Care Inspectorate in Scotland.
Acted in over 30 appeals on behalf of the Scottish Legal Complaints Commission.
Represented two former senior police officers in the Justice 1 Committee inquiry of the Scottish parliament into the Shirley McKie fingerprint case.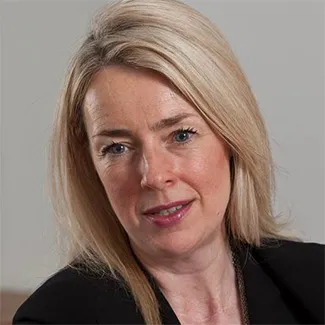 T:
0131 473 5776 020 7429 4673