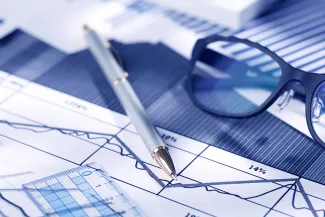 Today, the UK Government has announced a budget of £205 million for the Contracts for Difference (CfD) Allocation Round 5, which is the first auction to run annually. This comes alongside a number of final statutory notices required for Allocation Round 5.
Budget Notice
The Budget Notice sets out key parameters that apply to Allocation Round 5. The budget available will be £170 million for Pot 1 and £35 million for Pot 2. This provides for a total budget of £205 million. The Budget Notice and accompanying note can be accessed here.
The technology groups are as follows:
Pot 1 (Offshore Wind, Onshore Wind (>5MW), Solar PV (>5MW), Energy from Waste with CHP, Hydro (>5MW and <50MW), Landfill Gas, Remote Island Wind (>5MW), and Sewage Gas).

Pot 2 (Advanced Conversion Technology, Anaerobic Digestion (>5MW), Dedicated Biomass with CHP, Floating Offshore Wind, Geothermal, Tidal stream, and Wave).
The significant cost reductions achieved by the industry are illustrated by the Administrative Strike Price differences between Allocation Round 1, 2014/15, and Allocation Round 5 (examples shown below).

Allocation Round Notice
The Allocation Round Notice confirms key dates for CfD Allocation Round 5. The commencement date for the round is 30 March 2023, with a closing date of 24 April 2023. This can be accessed here.
Framework Notice
The final version of the Allocation Framework for Allocation Round 5 is available here.
Standard Terms Notice
The final version of the Standard Terms and Conditions for Allocation Round 5 are available here.
CfD Counterparty Costs Notice
CfD applicants may apply to the CfD Counterparty (the LCCC) to request "minor and necessary" modifications to the CfD contract. The CfD Counterparty Costs Notice (available here) sets out the threshold above which the costs likely to be incurred by the LCCC as a result of the modification would not be considered "minor". This threshold is set at £19,000.
The LCCC's minor and necessary modifications process opens today (16 March 2023) and closes on 23 March 2023. The LCCC has published guidance on the process here.
For more information, please contact John Grady, Susan Swan, Scott Rodger, or Ashley French.