John is a partner in the regulation and markets practice, with areas of practice including electricity, gas and water, as well as hydrogen, and carbon capture, use and storage (CCUS).
He has particular expertise in contractual and regulatory matters in the energy and utility sectors. Since the late 1990s, John has advised on significant matters in the UK and elsewhere, for example, new interconnector and offshore windfarm developments, as well as government reforms to energy trading and transmission arrangements and the development of new industry codes.
John also has a particular expertise in price controls. He advised an electricity transmission licensee on its successful 2021 price control appeal against Ofgem at the Competition and Markets Authority (CMA) and advised a distribution network operator on the RIIO-ED1 CMA price control appeals.
John regularly advises on novel and cutting-edge regulatory and commercial matters including some of the first corporate PPAs in Great Britain and innovative hydrogen projects.
John also advises more generally on judicial review, competition law, including investigations under Competition Act 1998 and subsidy control.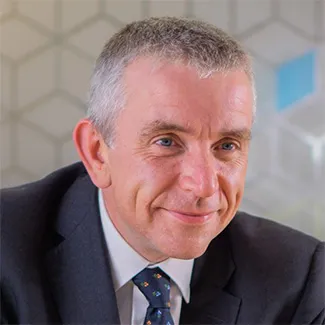 T:
0141 566 7279 020 7429 4678