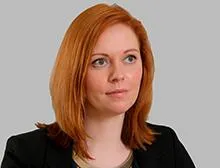 Following on from our previous bulletin on the threatened increased tariffs on Scotch whisky imports to the US, this is now closer to becoming a reality.
The US has won its arbitration case at the World Trade Organisation (WTO) over EU subsidies of Airbus. From the US perspective, this case shows that the American aerospace companies lost hundreds of billions of dollars in revenue over the nearly 15 years that this matter has been running. As a result, the WTO has authorised the US to apply levies on $7.5bn worth of imports from the EU annually.
The US is proposing that these levies take the form of 25% tariffs on a wide variety of goods including some dairy products, sweaters and certain alcoholic beverages. However, these tariffs will not be applied to the same products across the whole of the EU, changing the goal posts for some players in the relevant market but not others. For example, the tariffs are due to apply to sweaters, pullovers and cashmere items that are produced in the UK, but not to those that are produced in another EU country. There have been several headlines in relation to the imposition of the tariffs on Scotch whisky, as the US is a significant market for that industry. Whiskies produced in Northern Ireland will also be hit, but not those produced in the Republic of Ireland. No explanation has been given by the US as to why the tariffs do not apply across the board to the same items, but it is likely to have stemmed from previous similar moves made by the EU against the US. This approach to the imposition of tariffs clearly causes concern for those affected – they will be hoping to rely more than ever on customer loyalty if their product becomes more expensive than an EU competitor product that does not have the same tariff imposed.
For those industries and businesses that will be affected, they are unlikely to be able to absorb the tariffs themselves so the price of these products is likely to rise for the consumer. Where this price rise in the US drives down demand for the products in that territory, it may cause a "glut" of that product in the EU market, driving down the prices in the EU.
This is unlikely to be the last shot fired in this tit for tat trade war as the WTO is still to rule on the European Commission's complaints about the US subsidies to Boeing (expected next year).