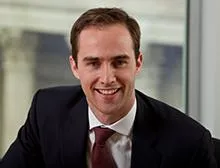 Do I have a COVID-19 business interruption claim?
Particularly if you operate in the leisure, retail or hospitality sectors, your business has likely suffered significant financial losses from the disruption caused by COVID-19. In trying to alleviate the impact of those losses, you might have identified that your business's insurance policy offered cover for 'business interruption' (or 'BI'). What is that and might it be the solution that you have been looking for?
Typically, BI insurance covers short-term losses that are suffered due to an 'interruption' to a business's operations – usually caused by prevention of access to the business premises or an interruption to the supply of services and goods.
Clearly, the COVID-19 pandemic, and the enforced isolation regime that the government implemented to combat it, have prevented physical access to businesses and disrupted the supply of services and goods to them. However, that fact in itself is not sufficient to establish a claim for compensation under a BI insurance policy. To do so, COVID-19 has to be an insured peril under the policy.
Therefore, whether or not your BI insurance will compensate you for the loss of revenue arising from the COVID-19 pandemic will depend upon whether COVID-19 was an insured peril under the policy, which in turn depends upon the specific wording of your insurance policy.
'Damage' and 'non-damage' BI insurance policies
All commercial BI policies insure business interruption caused by or resulting from damage to the business's insured premises.
If this is the only insured peril under your business's BI policy, it is very unlikely that the cover will extend to losses arising out of the COVID-19 pandemic, because it is very unlikely that the disease will have caused damage to your premises (that would not be fixed by a deep clean of those premises). This is the view of the Financial Conduct Authority (FCA), the regulator of the insurance and financial services sectors.
However, if your business's BI insurance policy includes 'non-damage' extensions to the core BI insurance cover, it is possible that COVID-19 could be an insured peril under the policy.
Two possible categories of non-damage extension are relevant (and are reasonably prevalent in the market): 'prevention of access' extensions and 'disease' extensions.
An example of a relevant 'prevention of access' clause is[1]:
'We will pay you for your financial losses and other items specified in the schedule, resulting solely and directly from an interruption to your business caused by an incident within a one mile radius of your premises which results in a denial of access or hindrance in access to your premises during the period of insurance, imposed by any civil or statutory authority or by order of the government or any public authority, for more than 24 hours.'
An example of a relevant 'disease' extension is[2]:
'We shall indemnify you in respect of interruption of or interference with the business during the Indemnity Period following any occurrence of a Notifiable Disease within a radius of 25 miles of the Premises'.
What should I do if I have a non-damage extension to my BI insurance policy?
If you think that your business's insurance policy has a 'prevention of access' or 'disease' extension to its BI insurance cover, the starting point is to follow the claims procedure set out in your insurance policy. This usually includes a requirement to notify an insurer of a potential claim as soon as possible. You may also wish to inform your broker (if this is not already a requirement of the claims procedure) and it is advisable to retain all documents and records that evidence and/or relate to the claim. Do not be dissuaded by 'guidance' from your broker or your insurer that BI insurance policies do not cover losses arising from COVID-19.
What should I do if my insurer has rejected my claim under a relevant non-property damage extension?
There may be exclusions in your policy that apply to a relevant non-property BI extension, and these can vary significantly from policy to policy and be difficult to interpret. If your insurer has responded to you referencing various exclusion clauses as a reason why they are denying liability for any COVID-19 BI claim you have made, you may wish to seek legal advice on whether your insurer's interpretation of your insurance policy is correct.
There are a number of options in addition to seeking legal advice.
If your business meets the relevant criteria, you may be able to lodge a complaint against the decision of the insurer with the Financial Services Ombudsman Service.
If one exists, you could join an action group formed to challenge your business's insurer on its decision to reject claims. Action groups have formed in respect of Hiscox policies, Allianz policies, and QIC policies (Shepherd and Wedderburn is acting for this group). There is also an action group for the hospitality industry, challenging policies from Aviva and QBE.
The FCA has agreed with 17 insurers to participate in a test case in the High Court to determine the liability of those insurers for BI insurance claims under policies containing non-damage extensions.
You can seek to negotiate a resolution with your insurer.
How is a BI insurance claim typically calculated?
The purpose of BI insurance is to place your business in the same financial position that it would have been in had the losses that were caused by the 'interruption' not occurred.
The specific method for calculating your BI losses is usually prescribed by your policy terms. Your policy may also include a 'maximum period' that applies to losses that flow from 'denial of access' and 'notifiable diseases' claims, as well as a maximum coverage amount. For example, a maximum period could be a time limit of three months and the maximum coverage may be £1 million or a factor depending on your business's stated gross profit.
Depending on the terms of your policy, you may also be entitled to include the cost of any financial or other advice in preparing the claim calculation.
If you have any documentary evidence in support of the calculations (and your claim more generally) make sure you keep these records/documents safely. They may be needed at a later date to evidence and support your BI claim.
What is the FCA test case – and what should I do about it?
The FCA, as the regulator of the insurance industry, realised that uncertainty about non-damage BI insurance extensions was harming consumers. It sought information from 56 insurers and reviewed more than 500 policies from 40 insurers, before deciding, with the agreement of the relevant insurers, to commence proceedings against 17 insurers on behalf of policy-holders to determine the liability of those insurers.
You can find a list of the insurers and the relevant policies here.
If your business holds one of the listed policies, the proceedings will resolve whether or not the insurer is liable to compensate your business for losses from the COVID-19 pandemic. It will not necessarily calculate the amount of those losses.
Accordingly you can try to negotiate a resolution of your claim with your insurance company prior to the determination of the test case. Alternatively, you can await the court's determination (which should be in August or September 2020) and, if the court finds your business's insurer liable, it should contact you to negotiate the amount of the compensation thereafter.
If your business has a BI insurance policy with a relevant non-property damage extension that is not one of the policies chosen by the FCA, you have until 5 June 2020 to make submissions on whether the policy should be included in the test case. Submissions should be to the email address biinsurancetestcase@fca.org.uk, stating the relevant insurance and/or broker firm name in the subject line of the email.
For tailored advice on this or related matters please get in touch with Partner Ben Pilbrow at ben.pilbrow@shepwedd.com, Senior Associate Leonore Dupont at leonore.dupont@shepwedd.com or your usual Shepherd and Wedderburn contact.
[1] Reproduced from an MS Amlin insurance policy
[2] Reproduced from a Royal & Sun Alliance insurance policy