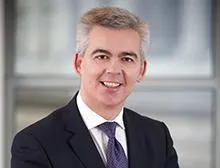 The UK lockdown has coincided with the AGM season and companies required to hold an AGM have had to carefully consider how best to do so whilst ensuring the safety of shareholders and preventing the spread of COVID-19.
The Corporate Insolvency and Governance Act 2020 is now in force and introduces two key measures to help those companies required to hold an annual general meeting (AGM) during this time. Firstly, a company can extend the period in which its AGM must be held. Secondly, the Act allows companies to hold a closed AGM. Companies can take advantage of both measures and, for example, delay the date of their AGM and then hold that AGM using the new temporary flexibilities set out in the Act. This briefing note looks at these new key provisions.
The new provisions set out in the Act, whilst providing welcome clarification, may be too late for many listed companies with year ends as at 31 December and whose share capital authorities would normally have expired on 30 June 2020. Those companies will most likely have already taken action to prevent those authorities expiring and dealt with the holding of AGMs through other means. As such this briefing note looks at some of the measures companies have taken to hold AGMs during the period prior to the Act coming into force. 
Finally, as an AGM with all shareholders invited to attend is of course impossible at this time this briefing note also provides details of the recently published best practice guidance by the Financial Reporting Council (FRC) and the Department for Business, Energy and Industrial Strategy (BEIS) which aims to assist companies to safeguard the interests of shareholders when holding an AGM using the new flexibilities contained in the Act.
Extending the period in which a company must hold its AGM
All companies (and other qualifying bodies under the Act which includes charitable incorporated organisations and building societies) have the ability to extend the period in which their AGM must be held.
If a company (or other qualifying body) is required to hold its AGM in a period ending at some point between 26 March and 30 September then the Act provides that the company can instead hold its AGM by 30 September.
In practice, this means that if a company is due to hold its AGM before the end of August, for example, then that company could instead postpone its AGM to a later date as long as the postponed AGM is held before the end of September. 
Whilst the current period of extension ends on 30 September the Act allows for regulations to extend this period further, if required, in three month increments although any extension cannot exceed 5 April 2021.
Companies considering using this extension should carefully review the authorisations passed at their 2019 AGM to ensure that they remain valid if the date for their 2020 AGM is extended under the Act. This is likely to be of particular concern to listed companies with 31 December year ends. The 2019 share capital authorities for those companies, in line with investor and proxy advisory guidance, will typically expire by no later than 30 June 2020 if not renewed before then. In the current economic climate it may not be practical or responsible for the board of a listed company to trade for several months without the ability to raise funds through an equity issue.
Temporary extension of the period for a public company to file its accounts
In relation to public companies, the Act also introduces a temporary extension for all public companies to file their accounts. This provision ties in with the ability of public companies to extend the date by which AGMs must be held.  
The Act provides that if the period allowed for directors of a public company to deliver accounts would end at some point after 25 March and before 30 September then the period allowed for directors to comply with that obligation will be taken to be 30 September (or the last day of the period of 12 months following the end of the relevant accounting reference period, if earlier).
For example, if a public company's accounting reference period ends on 31 December 2019 then the directors must usually deliver the company's accounts and reports to Companies House on or by 30 June 2020. In light of the Act this period will automatically be extended to 30 September.   
Holding a closed AGM or other meeting
In addition to allowing a company to extend the date in which its AGM must be held, the Act also allows an AGM (or other relevant meeting which includes any general meeting or meeting of any class of members of a qualifying body) held between 26 March and 30 September to be held without any number of those participating at the meeting being in the same place, to be held and votes cast electronically (or by other means) and to be held in any location. This means that companies do not need to have any number of shareholders in the same place in order to form a quorum.  These new provisions override any contrary requirements contained in articles of association or other rules of a qualifying body.
During this time shareholders do not have the right to attend the AGM in person, to participate in the AGM (apart from by voting) or to vote by a particular means. Whilst this means that the AGM can be held safely, companies will need to consider how best to continue to engage with shareholders when their participation at the AGM is limited to voting.  BEIS and the FRC have recently published best practice guidance on this which is detailed below.
These provisions have retrospective application so if a company has already held its AGM in accordance with these requirements it will have done so lawfully.  In practice, and irrespective of the provisions of the Act, the vast majority of listed companies convening AGMs since the start of lockdown have held these as closed meetings based on the common law powers of the chair of a general meeting to preserve order at that meeting, ensure the safety of the attendees and allow the business of the meeting to be transacted. These common law powers are usually underpinned by equivalent and express powers in the company's articles of association.
These are temporary provisions which, subject to any extensions, will end on 30 September. Whilst these provisions will be of particular relevance to listed companies which have held, or are planning to hold, their AGM these provisions also apply to other qualifying bodies including private companies and charitable incorporated organisations.
Guidance on best practice for holding AGMs
AGMs are usually an opportunity for all shareholders or members to attend in person should they wish to do so and engage with the company. The new provisions in the Act provide companies with the necessary flexibility to hold their AGM safely during this time but the AGM this year will understandably be significantly different to a traditional AGM.
To help companies consider how best to safeguard the interests of shareholders in light of the new Act BEIS and the FRC have recently published guidance on best practice for holding AGMs.
There are four key messages set out in the new guidance.
Firstly, it is not anticipated that all organisations will necessarily want or need to exercise the new temporary flexibilities contained in the Act to their full extent. If UK Government guidance changes as we ease out of lockdown then companies should monitor and review their position and take a view on what approach best balances the safety of members and their expectation to be able to engage with the board. If it is not possible for an AGM to be held with all members invited to attend then organisations should consider whether it could be possible to safely hold a physical meeting with a representative cross section of members in attendance (with all shareholders having the opportunity to raise questions before any voting takes place).
Secondly, if a company decides that it is not possible for any members to safely attend an AGM then that company should explore how members might still actively participate in a meeting by virtual means. The guidance recognises that there may be challenges in supporting shareholder attendance at a virtual meeting but a company could consider, for example, whether the content of the AGM could be shared over the company's website in real time.
Thirdly, if shareholder engagement at the AGM this year has been limited then companies should consider other ways they might be able to accommodate members through events later in the year either online or, if possible in line with Government guidance, in person.
Lastly, the guidance states that organisations should consider exemplary shareholder communication as the key element of good practice and this should include issuing any communications in plenty of time and ensuring clear communication on, for example, proxy voting and how members can ask questions and receive responses before voting takes place.
The Chartered Governance Institute, in its recently published guidance note on shareholder meetings, strongly encourages companies to consider this best practice guidance if they intend to use the new flexibilities under the Act.
What should companies do now?
The new Act will provide welcome clarity to companies and other qualifying bodies which have held, or will hold, an AGM during this time. The temporary provisions contained in the Act will allow AGMs to be held safely in line with UK Government guidance but companies will need to carefully consider how best to continue to engage with members when their participation at the AGM is limited to voting. The guidance by BEIS and the FRC provides practical suggestions for companies to consider when looking at how best to achieve this.
Subject to any extensions, these temporary provisions will end on 30 September and companies (and other qualifying bodies) that have not yet held their AGM should start to put arrangements in place.
The Act also provides a number of measures to temporarily relax Companies House filing requirements and a separate note on these provisions can be found here.