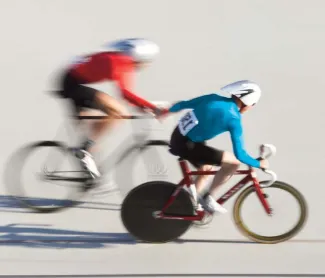 Background to worker status
In recent years, a number of cases have considered the question of worker status. The focus has mostly been around the gig economy and has involved individuals working in the service industry such as food delivery or private couriering. Due to the flexible and short-term nature of the work, and the degree of independence associated with this type of role, gig economy workers will not normally be entitled to the same rights and protections that employees receive under employment law in the UK. Despite a number of cases on the issue, the distinction between workers, employees and self-employed contractors remains unclear. This uncertainty creates difficulties as the protections afforded to each groups differ. As a worker, individuals benefit from certain statutory rights, such as anti-discrimination protections and the right to holiday pay. However, workers have fewer protections than those with employee status and, importantly, do not enjoy unfair dismissal protection or redundancy rights.
In recognition of this shift away from traditional working practices and the need for clarity as to worker's rights (for individuals and for business), in 2017 Matthew Taylor, the Chief Executive of the Royal Society of Arts, led an independent review of modern working practices. The Taylor Review looked at the growing gig economy and considered the implications of this on worker rights and responsibilities, as well as on employer freedoms and obligations. The Taylor Review was followed by the Good Work Report, which was published by the UK Government in December 2018. The Good Work Report made a number of proposals designed to improve working conditions for those in the gig economy and therefore subject to uncertain employment rights. These included a recommendation that all workers (not just employees) should be entitled to a written statement of rights, and that the information to be included in this statement should be extended to include details of family leave and pay entitlements, any probationary period, and all remuneration (not just pay). The report also recommended that the employment status test should be improved to reflect modern working practices.
The proposals to introduce a clearer framework on this issue have not yet been adopted. Therefore, despite the widespread attention that this has received in the media and case law, we still do not have sufficient clarity on worker status and whether individuals working in less traditional roles are entitled to worker or employee protections.
Jess Varnish case – are athletes employees?
Last year, the issue of employment status was brought to the attention of sports governing bodies when Jess Varnish, a former European team sprint champion, raised a claim against British Cycling and UK Sport for unfair dismissal, sex discrimination, victimisation and unlawful detriment after she made a protected disclosure (i.e. whistleblowing) following her failure to qualify for the 2016 Rio Olympics. Her claims centred around the termination and nonrenewal of her agreement with the GB Cycling team.
In order to hear Varnish's claims, the employment tribunal first had to determine whether she was an employee or a worker of British Cycling or UK Sport. Varnish alleged that the high level of control the cycling governing body and UK Sport held over her indicated that there was an employment relationship. Her employment status (worker or employee) was central to the case because it would dictate the employment rights she was entitled to and the potential compensation she could receive.
As mentioned above, most workers are protected against unlawful discrimination, victimisation, and detriment following whistleblowing, but only employees are protected against unfair dismissal.
The Varnish case is not the first time that these sports governing bodies have faced this issue. In 2002, cyclist Wendy Everson argued unsuccessfully that she was an employee of British Cycling. She lost her case on the ground that she was a competitor and not a member of the staff team of British Cycling. Following this decision, the UK Sport's World Class Programme made it clear that funding allocated to athletes via the National Lotteryfunded Athlete Performance Award is a contribution towards living and sporting costs – rather than payment in return for services that could be considered a salary. Given the recent increase in employment status cases, it is perhaps not surprising that Varnish chose this point in time to seek to overturn this earlier decision.
What is the difference between a worker and an employee?
There are different definitions of "employee" used across UK legislation. The Employment Rights Act 1996 (which provides protection against unfair dismissal and whistleblowing detriment) defines an employee as "an individual who has entered into or works under a contract of employment" which is defined as "a contract of service or apprenticeship, whether express or implied, and whether oral or in writing". A contract of service is not defined in legislation and is left to be decided by the courts and employment tribunals. Over time, the courts have developed tests for determining whether an individual is an employee. Since the late 1960s, the courts have identified certain conditions that need to be fulfilled to satisfy the employment status test:
mutuality of obligations (i.e. an agreement by the employer to provide work and an agreement by the employee to undertake work);
control (in terms of how and when the services are provided); and
whether the other provisions of the contract are consistent with employment.
The definition of a worker is also found in a number of pieces of legislation. It gives rise to fewer protections and, although it is broadly similar to the definition of employee, is generally thought to represent a more distant connection (for example, the level of control necessary to establish worker status will be lower than that of an employee). Recent high profile cases raised against Uber and Deliveroo involved staff members seeking to assert classification as employees. These looked at the true nature of the agreement between the parties, whether there was mutuality of obligation and whether the individual was undertaking to do or perform personally, work or services for a third party who is not a client or customer of the worker.
While there seems to be a trend toward greater protection, and there is a push for this to be reflected in legislation, we have started to see some organisations take matters into their own hands, rather than wait for formal changes to the law. Recently, the GMB Union, which represents workers across industrial sectors, retail, distributions, schools and security, announced that it had reached a settlement in ongoing litigation with the parcel delivery and courier service Hermes. The terms of the settlement provide that Hermes couriers can now opt to become "self-employed plus". Those who opt for this new status will be paid less than if they were wholly self-employed and will be required to drive routes prescribed by Hermes. However, they will be entitled to a number of benefits including holiday pay (pro-rata up to the UK's statutory minimum of 28 days), a set hourly rate of at least £ 8.55 (more than the national living wage) and access to full union representation. Martijn de Lange, CEO of Hermes UK, said that the new status allowed its couriers to "retain the flexibility of self-employment we know is so important to them and gives them the certainty of guaranteed levels of earning, the security of holiday pay and a strong voice". The "self-employed plus" status does not have formal legal recognition and the tax position has yet to be tested. HM Revenue & Customs (HMRC) may require that the workers concerned should be paying tax and national insurance and that Hermes should be making an employer's contribution to national insurance.
This is the first time that a private agreement on employment protection has been reached in the gig economy and, as such, is an example of how this area could develop with parties coming up with their own innovative approaches. Hermes and the GMB have both said that they are leading the way and that they hope it will encourage others to reflect on their own employment models. The fact that the union agreed to the approach is significant and suggests that these new and more creative approaches could be the way forward. While it may influence other organisations by putting pressure on them to agree a middle ground with staff, it remains to be seen whether it will lead to a change in the law. It also presents some significant questions as to how a mutually agreed status would be viewed by the courts (or HMRC). Ultimately, employment status is a statutory concept and is not designed to accommodate self-determination.
Key issues in the Varnish case - why did it fail?
In Varnish's case, the starting point for the employment tribunal was looking at whether the agreements entered into between an athlete and a governing body amounted to a contract of employment, and therefore whether Varnish could be considered a worker or an employee. The tribunal looked at a number of athlete agreements that she had entered into with British Cycling over the course of her career. The athlete agreements are based on a template produced by UK Sport, the second respondent in the case and a government-sponsored public body responsible for investing in Olympic and Paralympic sport. The tribunal noted that there were specific clauses in the athlete agreements that stated that Varnish was not an employee,and that although she received the benefit of services provided by British Cycling under the agreement, there was no entitlement to sums of money akin to a salary. The tribunal found the agreements accurately reflected the relationship between British Cycling and Varnish.
However, Varnish did receive monies through funding and grants. The tribunal also looked at funding that Varnish received from UK Sport via an Athlete Performance Award. UK Sport funds a number of athletes through National Lottery funding and they can receive grants of between £ 3,500 and £ 28,000 per year (paid tax-free). The grant awarded is based on an athlete's projected performance and a means test. In return for this funding, an athlete enters into athlete agreements with the governing body for their sport. In this case, the governing body was British Cycling. Varnish alleged that her coaches told her that if she didn't sign the athlete agreements, she wouldn't receive her "pay" that month.
In determining whether there was an employment relationship, the tribunal looked at the level of control the respondents actually had over Varnish. In her evidence, Varnish sought to provide that the coaches had extreme control over her and she gave examples of coaches listening through hotel bedroom doors and requiring her to take regular blood tests. The tribunal found she had agreed to an element of control under the Athlete Agreement, the purpose of which was to "recognise the ultimate goal of everyone involved [...] to win medals for the British Team". The tribunal looked at the terms of the agreement, and referred to a number of factors. For example, Varnish could instruct her own coach, rather than one supplied by British Cycling, she had to wear team clothing and use team equipment, and she was subject to imposed behavioural standards in relation to doping and betting. Ultimately, looking at the whole picture, the tribunal found Varnish was an athlete (being a personal pursuit) and that the respondents supported her in this. The judge noted that the relationship was "wholly inconsistent" with a contract of employment and that there was no mutuality of obligation between the parties. In relation to the evidence that Varnish led regarding coaches listening at hotel bedroom doors, the tribunal found that these examples were not "illustrative of extreme control. Rather, they were illustrative of coaches behaving in a way commensurate with their duties in loco parentis where the athletes were under 18". The tribunal also drew an interesting analogy with education, and agreed with British Cycling's submission that the relationship was more in line with that between a university, where education is provided, and a student who may be in receipt of a grant (or more commonly perhaps a student loan) to allow them to access this education. Referring to earlier case law, it held that there is not a relationship of employment "where the purpose is training for the benefit of the trainee".
Ultimately, given the unique nature of the relationship between athlete and governing body, the tribunal held that Varnish was neither an employee nor a worker. Therefore, she was unable to pursue her claims, as the tribunal did not have jurisdiction to hear them.
Importance of the decision 
The decision in the Varnish case will be of great comfort to governing bodies that have been operating historically on the basis that athletes and competitors are not employees or workers. A finding that Varnish was a worker or an employee would have transformed how British athletes are funded, their relationship with governing bodies and, ultimately, the future of sports law. If governing bodies were found to be employers of the athletes they work with, they could become subject to a raft of employer obligations including liability for payments such as holidays, sick pay and pension and unfair dismissal
protection. They would also be accountable for income tax and national insurance contributions. It has been reported that the tax implications alone could have caused a number of sports governing bodies serious financial difficulties and that one in five athletes would have faced a funding cut. Thomas Linden QC, who represented British Cycling, described this scenario as akin to "the skies falling in" for sports bodies in the UK. In a statement released after the decision was published, UK Sport said:
"The verdict provides reassurance that the relationship between UK Sport, national governing bodies and athletes is as it has always intended to be, which is to provide the means and support for talented athletes to achieve their dreams of realising success at the Olympic/Paralympic Games."
British Cycling also released a statement confirming that its "relationship with [athletes] is not one of employeremployee but that of a service provider supporting talented and dedicated athletes to achieve their best".
While Varnish was unsuccessful in the Employment Tribunal, the attention her case has gained in the media has led to a number of athletes speaking out about welfare concerns in sports, and there is greater awareness of the imbalance of power that can exist if a governing body is able to exercise such control over athletes.
The governing bodies involved in the Varnish case certainly seem committed to looking at the issues raised in the case. UK Sport said it had "already taken action to strengthen the duty of care and welfare provided to athletes" and was "ensuring that avenues for raising any concerns are effective and appropriate". During Mental Health Awareness Week (13-19 May 2019), British Cycling announced that it had launched a new Mental Health Strategy to support the mental health and well-being of cyclists. UK Sport was involved in implementing the strategy and, while not linked to employment status, it
illustrates that sports governing bodies recognise they can do more and that they are committed to supporting their athletes. The head of medical services for British Cycling said that the new mental health strategy is "just one piece of the jigsaw in terms of how we're constantly looking for improvements in the support we can offer to our riders". We may start to see further changes in the relationships between governing bodies and athletes in light of this case, and other athletes may seek to bring similar claims.
Although Varnish was unsuccessful in the Employment Tribunal, it was reported in March 2019 that she was planning to appeal against the decision relating to British Cycling. If this appeal is allowed to proceed it will be heard by the Employment Appeal Tribunal (the EAT). The earlier decision could be upheld, or the EAT could overturn the decision (or parts of it) to find in favour of Varnish. If the EAT does decide in favour of Varnish, then this will likely have a major impact on sports and governing bodies.
Article by Katie Russell and Rebecca Nicholson as published in the Global Sports Law & Taxation Reports 2019/20.