As Head of Knowledge and Service Delivery, Lynn has overall responsibility for knowledge and client service delivery at Shepherd and Wedderburn. Lynn is joint head of the firm's Smarter Working team. She works with our people and directly with our clients to understand clients' needs, provide solutions and enhance service delivery.
She works with the firm's divisions, practice and sector groups to ensure our people have the knowledge, legal training, skills, systems and processes needed to deliver a cost-effective, high quality service to clients. Lynn's role also involves supporting learning and development within the firm.
Lynn was previously a corporate lawyer and Partner before moving into her current role.
Expertise: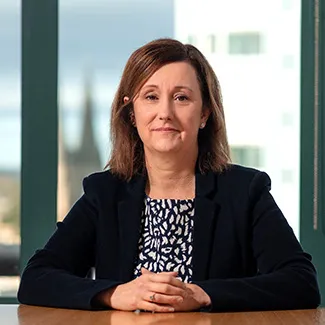 Head of Knowledge & Service Delivery, Smarter Working