---
Yvonne Brady named Best Professional in Business at the Scottish Women's Awards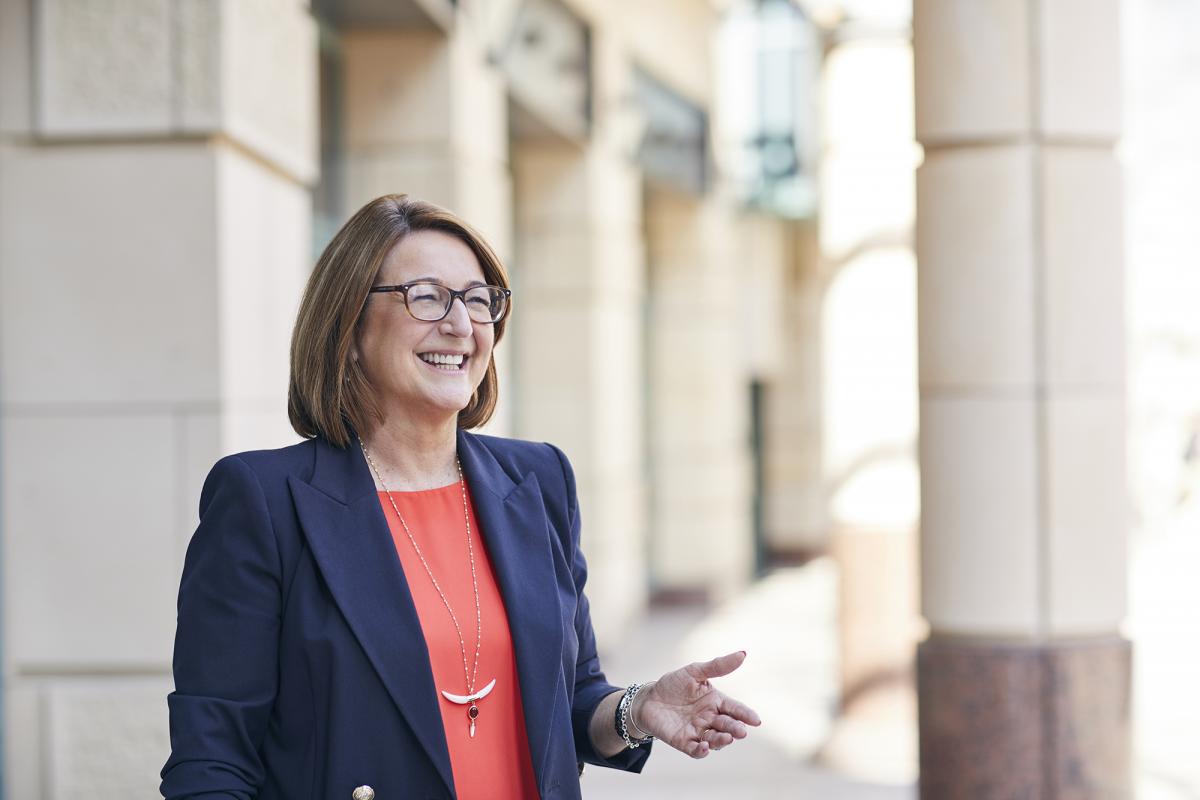 Yvonne Brady, Head of Restructuring and Business Advisory at Shepherd and Wedderburn, was last night named Best Professional in Business at the Scottish Women's Awards 2019.
Yvonne, who earlier this year was also appointed as the firm's Head of Diversity, Development and Inclusion, was recognised for her achievements as one of the country's most highly regarded restructuring and insolvency specialists, for her work supporting a number of charities and for her commitment to encouraging diversity and inclusion in the workplace.
Yvonne is a highly respected and influential voice in the insolvency and restructuring profession, sitting on the CBI Council for Scotland, chairing the Insolvency Specialist Discussion Group Scotland and contributing to teaching and education across the insolvency sector, including convening Scotland's Insolvency Accreditation Panel.
In addition, Yvonne supports a variety of Scottish charities, both as a Board member and trustee, and is spearheading a variety of initiatives to further enhance the culture of diversity and inclusion at the largest Scottish-headquartered UK law firm.
More than 300 people attended the prestigious awards ceremony (Wednesday 28th August) at the Glasgow Crowne Plaza Hotel, which celebrated the talent and hard work of female professionals and entrepreneurs across Scotland.
Commenting on the award, Yvonne said: "I'm honoured that my work as a lawyer and business adviser, my support for a number of charities that are very close to my heart, and my role of Head of Diversity, Development and Inclusion at Shepherd and Wedderburn have been recognised by the Scottish business community.
"I would like to congratulate all the other finalists for the sterling work and huge contribution that they are making day-in, day-out across the private, public and third sectors. These are powerful female role models who are challenging outdated preconceptions and raising the bar for the next generation.
"Praise is also due to the Scottish Women's Awards for recognising and celebrating the importance of building genuinely meritocratic, diverse and inclusive workplaces that encourage career progression regardless of gender, ethnicity, sexuality or socio-economic background."
Irfan Younis, CEO of Creative Oceanic, which organises the awards, said: "Congratulations to all finalists and winners at the third Scottish Women's Awards 2019. We were delighted to host exceptional finalists who make such brilliant role models and are leading a new generation of women and girls to greater success and open doors. We look forward to growing this campaign and are excited to see it evolve over coming years."
Clients, insolvency practitioners and her legal peers regard Yvonne as a leader in her specialist field, and this is reflected in the research carried out by the UK's two leading, independent legal directories. Yvonne has been ranked as Scotland's Star Individual in restructuring and insolvency in Chambers & Partners since 2012 and in the Legal 500 Hall of Fame for excellence in the field of insolvency.
She is also vice chair of Business Beats Cancer in Glasgow, a group supported by Cancer Research UK; a trustee of the Leuchie Forever Fund, which supports the long-term sustainability of Leuchie House Respite Care Home in North Berwick; and sits on the organising committee of the Quarriers Noel Lunch. Quarriers is a Scottish social care charity based in Quarrier's Village, Inverclyde, providing care and support for people with a disability, children and families, young people, young homeless people, people with epilepsy and carers.
In her role as Shepherd and Wedderburn's Head of Diversity, Development and Inclusion, Yvonne oversees and supports the work of the firm's five diversity and inclusion groups (gender; race, faith and belief; healthy working lives; LGBTIA and social mobility), which comprise colleagues from across the business.