---
Shepherd and Wedderburn scoops two awards at the Law Awards of Scotland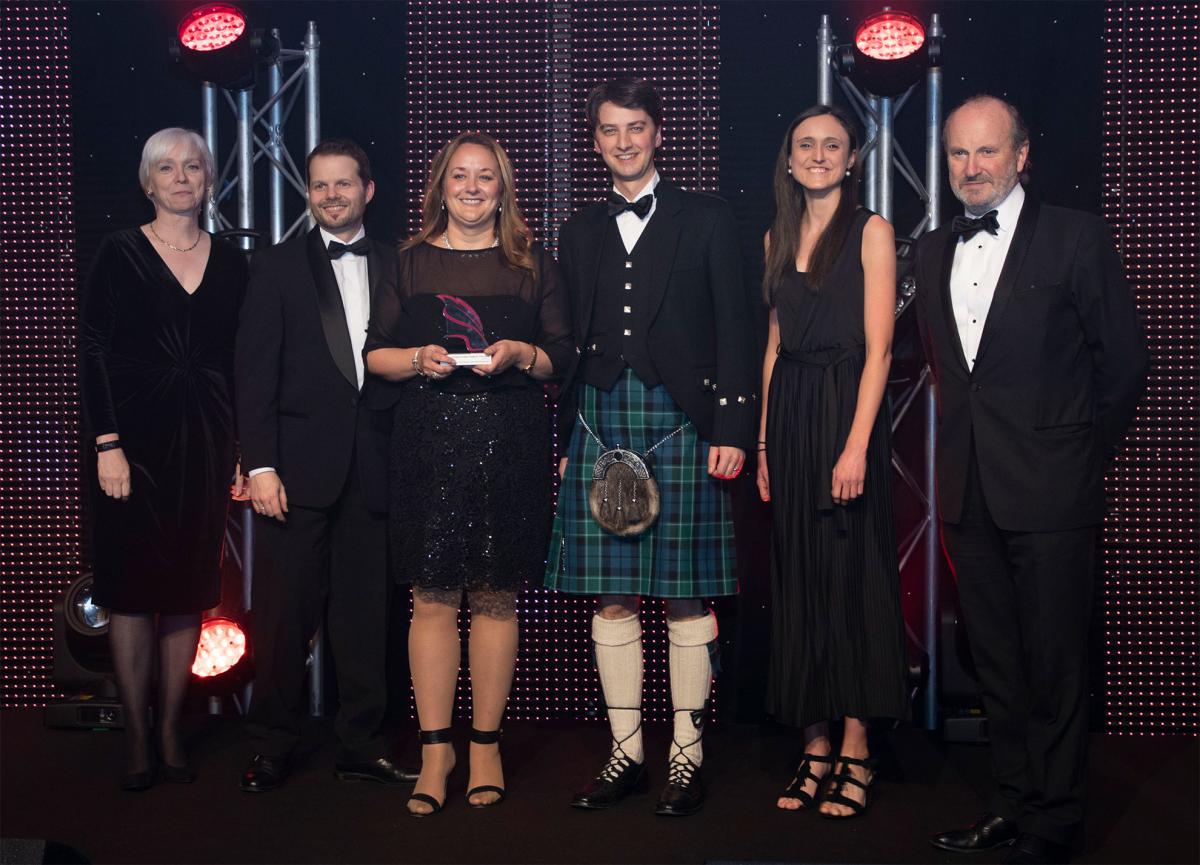 Shepherd and Wedderburn has been honoured with two awards at The Herald Law Awards of Scotland 2019.
The banking and finance team, led by Fiona Buchanan, was named Transaction Team of the Year – the third consecutive year that it has been recognised at the Law Awards of Scotland – and the firm's Smarter Working team, led by Lynn Beaumont and Steve Dalgleish, was honoured with the Innovation Award at the ceremony at the Doubletree Hilton in Glasgow, which was attended by more than 400 guests.
Receiving the Transaction Team of the Year award, the Shepherd and Wedderburn banking and finance team was recognised for its role in a series of high-profile, high-value transactions, including industry-first global syndicate lending deals spanning oil and gas, renewable energy and infrastructure projects, and for its innovative collaboration with clients to deliver complex commercial loan, structured finance, and securitisation deals.
Judges commented they were "impressed with the wide range of matters the firm handled in the last year as well as the complexity", adding that Shepherd and Wedderburn is "clearly operating at a standard well above that of many of its competitors"
Receiving the Innovation Award, the Shepherd and Wedderburn Smarter Working team was also recognised for its role in the project, working with firm and client teams at Virgin Money to deliver a bespoke, SME commercial account switching case management system.
Judges highlighted "the way the firm had transformed what was a relatively simple yet highly time-consuming process by coming up with a tech-driven solution that may have taken work away from the firm but was transformational for its client".
John Mulholland, President of the Law Society of Scotland and a member of the judging panel, said: "Once again the Herald Law Awards of Scotland gave us a fantastic opportunity to celebrate the important and significant contributions being made by our members to Scottish communities."