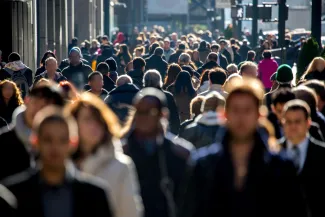 The sub-contract between Vinci Construction UK Limited (Vinci) and Beumer Group UK Limited (Beumer) for Beumer to install a baggage handling system at Gatwick Airport has spawned multiple disputes, with seven adjudications and three Technology and Construction Court decisions to date.
In the latest TCC application, Vinci sought to enforce an adjudicator's decision that Vinci was entitled to recover £9.7m liquidated damages from Beumer for delay. Beumer refused to pay on the grounds that there had been three separate breaches of natural justice in the seventh set of adjudication proceedings. Beumer argued that:
The Adjudicator had made findings that were inconsistent with findings made in a previous adjudication between the parties;
The Adjudicator did not give any or any adequate reasons for his decision in relation to the key issues in the dispute; and
The Adjudicator did not order disclosure of material from a previous adjudication between Vinci and a different sub-contractor which, Beumer believed, would have demonstrated that Vinci was advancing a position that was inconsistent with the approach it had taken in the previous adjudication before the same Adjudicator two years earlier. 
Decision
In respect of the first argument, the TCC found that there was no inconsistency with prior decisions because earlier adjudications had only dealt with the monetary value of certain Compensation Events (CEs). Beumer's claims for extensions of time in respect of those CEs had not previously been determined. The extension of time claims could, therefore, be dealt with in the latest adjudication and the Adjudicator was not bound by any previous decisions. 
Beumer conceded that its inadequate reasons argument might not, on the facts of this case, be sufficient to resist enforcement on its own. In any event, the TCC found no difficulty in discerning adequate reasons for the Adjudicator's decision in this case and added that: "Whether that Decision be right or wrong is not a matter for the Court on an enforcement application.".
Beumer's third argument was also rejected, with several compelling reasons given:
i. Beumer was aware of the prior adjudication decision in 2016 and, since then, had referred three disputes to the Adjudicator without raising any concern about a breach of natural justice occurring in relation to the prior adjudication;
ii. Vinci maintained that there was no inconsistency in its approach in the respective adjudication proceedings and Beumer had no evidence to the contrary, even within the notes they had taken at the time they viewed the adjudication decision; and
iii. Beumer had never set out the legal basis upon which it claimed to be entitled to the prior adjudication documentation; nor did Beumer actually make a request for the Adjudicator to order Vinci to disclose it.
The issues considered in this case arise regularly in enforcement proceedings. The Court's decision demonstrates the Court's ongoing commitment to upholding adjudication decisions by summary judgment to maintain the efficacy of the adjudication process