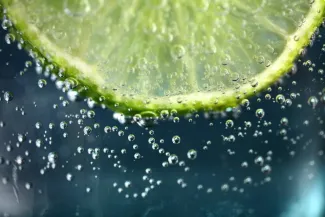 The presence of a small amount of undeclared sesame in a particular product may seem trivial but, for those who are allergic, it can provoke a major reaction.
Such was the predicament faced by Pret a Manger in July 2016, following the death of Natasha Ednan-Laperouse that same month due to the undeclared presence of sesame in a Pret baguette. Pret also incurred further high-profile public criticism at the subsequent inquest, with the coroner describing the allergens as not "labelled adequately or clearly". In addition, there was "no coherent or co-ordinated system for monitoring customer allergic reactions" in place. The company has since taken steps to learn from this tragedy and committed to full ingredient labelling for all products freshly made on-site. However, the company will still be counting the reputational damage caused. Could your business survive a similar incident? 
Current trends
Allergen-related incidents such as those faced by Pret are far from an isolated occurrence. In the course of the 2018/19 financial year, the Food Standards Agency (FSA) announced 82 UK-wide food recalls or withdrawals due to undeclared allergens, and a further 64 food recalls due to possible contamination or the presence of a foreign object, such as plastic or glass.
This continues a trend in the rise of product recalls in the food and drink industry that, according to the FSA, grew by 10% in 2018/19 when compared with the same period (Q1 to Q3) in the previous year. As well as reflecting the growing number of people in the UK who suffer from food allergies and intolerances, this may also suggest that both the industry and the regulators (Food Standards Scotland (FSS) and the FSA) are improving their testing and detection of such issues – issues that are increasingly in the public consciousness. Food Standards Scotland, for instance, has recently released its own allergen alert tool targeting private consumers. Furthermore, as of December 2018, all provisions of The Food Information (Scotland) Regulations are fully in force, and so it can reasonably be anticipated that more incidents will arise. Against this backdrop, the question presents itself, what can food business operators be doing to protect themselves and their operations? 
Your core obligations 
Food business operators ("FBOs") in the UK must ensure that food is safe at all stages of the food chain and ensure that descriptions are not false or misleading. If there is a problem, then the FBO must cooperate with the authorities to withdraw or recall products. These obligations fall primarily with the operator under whose name the food is marketed or, for operators outwith the EU, the importer. Where the FBO fails to comply, there is potential criminal liability as well as regulatory implications and possible civil claims. 
Preparation is key
Although crises often involve evolving, unpredictable problems, they can still be planned for. Indeed, in the current culture of regulatory involvement, having proper procedures in place to deal with any crisis and to investigate near-misses is essential, and is a focus of the regulators. Both legal and commercial considerations need to be taken into account, and your plan will need to be tailored to your particular business.
Escalation is a major risk
If and when an issue does develop, it is crucial to recognise it early and follow your plan to avoid an issue becoming a crisis. Ideally, you should deal with the issue before it gains publicity, particularly if it is an internal matter and not triggered by an external event. It is far better that the first the public hear of your problem is after you have successfully resolved it. As this may not always be possible, you will have to consider issues of public statements, communication with employees and customers, contractual obligations, and insurance requirements. This is the case even if the matter originates with a supplier rather than any act or omission of yours. 
Communications are important 
There is a narrow line between taking responsibility for an incident and taking the blame. The best approach is to explain what you are doing to fix the problem, including discussions with the regulator and the provision of appropriate practical advice to those who may be affected. 
Assemble a crisis team
Made up of representatives from legal, operations and PR, your crisis team should advise you on the wording of any statement before it is issued and how best to address ill-informed and/or hostile social media comments. 
During this public scrutiny, you will also have to carry out your own investigations into what went wrong, and you may also have to deal with or prepare for regulatory, criminal or civil investigations. In general, any regulatory action or prosecutions following an incident will take into account your cooperation with the investigation, your record, what steps you took to prevent the risk and how you reacted to the issue.
Recent issues
We have seen activity by Environmental Health Officers in relation to allergen incidents in the restaurant and hospitality sector. Enquiries, and formal investigations, have been undertaken when FBOs failed to give full and proper allergen information for the meals being served. Those issues can be further compounded if the FBO fails to react to an incident in an efficient and effective manner, and fails to correctly manage its response or co-operate with the investigation. Timely legal advice following an incident is essential. If you would like to learn more about how you can protect your business in these sorts of scenarios, please get in touch with our specialist food and drink team.