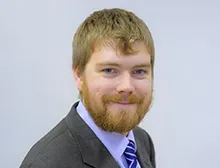 COVID-19 has had an unprecedented effect on businesses operating in the food, drink and hospitality sectors. After months of closures, lockdown measures are now gradually being lifted – in Scotland outdoor hospitality was permitted as at 26 April, while indoor hospitality permitting alcohol sales resumed on 17 May.
However, individual customer behaviours may not change immediately. Some customers may be reluctant to return to bars and restaurants in the short term, anxious about how social distancing mitigation measures will be implemented, possibly because of their own health conditions, or because of health concerns for people they live with.
That said, collection or delivery of food and drink from licensed premises has proven popular throughout lockdown, with a number of businesses successfully adapting to facilitate online sales and remote deliveries. As this business model will likely remain an important source of revenue for the foreseeable future, it is imperative that businesses understand the rules and regulations that apply to online sales.
Can I offer deliveries of food and drink from my premises?
For any liquor licence holder, the first point of reference must be the premises licence. In order to take advantage of home deliveries of alcohol, your premises licence must permit the sale of alcohol for consumption off the premises. Many bars, cafes and restaurants may already benefit from this in their licence even if they principally operate as an on-sales premises.
In relation to home deliveries of food, the next point of reference is the operating plan of the premises licence. Ideally, the operating plan will contain reference to food deliveries in the 'activities' section. However, for the time being, business operators should be aware of a relaxation to the normal legal rules. The Coronavirus (Scotland) Act 2020 provides that where a premises licence is silent on the delivery or take away of food from the premises, both are accepted as being implied into the operating plan if food is already being sold on the premises. Many cafes, hotels and bars have taken advantage of this to continue a limited form of trading during lockdown. It is important to note this relaxation applies only to food (home deliveries or collection of alcohol is only possible if the licence permits off-sales).
My premises licence does not permit off-sales. How can I start an alcohol delivery service?
Where the premises licence does not allow off-sales, deliveries of alcohol are not permitted. In this instance, the operator should seek a major variation from the local Licensing Board. This process can typically take several months (depending on the local authority area) and in most cases will require a hearing at the local Licensing Board. During the COVID-19 pandemic, the timetable of board hearings has been put in a state of flux. It is therefore difficult to provide even estimated timescales for these applications.
For businesses that are looking to creatively adapt to more challenging trading conditions, but cannot wait the several months it may take for a major variation to be granted, an occasional licence may offer a stop-gap measure. If the premises has room for 'al fresco' hospitality, and allowing for the traditionally unpredictable Scottish summer weather, an occasional licence application could be made in respect of outdoor space for eating and drinking. The application process is similar to that for a major variation, albeit Licensing Boards have been attempting to expedite these applications, and limits do apply to the number of occasional licence applications that one premises can make.
Do my staff require further training to authorise alcohol deliveries?
The training requirement that applies to staff employed in the course of regular on-sale or off-sale transactions also applies to deliveries of alcohol. This would include the delivery driver or the employee physically making the delivery to a customer.
It is also important to be mindful of the statutory obligations imposed by the Licensing (Scotland) Act 2005. Licence holders are expected to take all reasonable steps to ensure that the person delivering the alcohol has received the appropriate training and understands the requirement on licence holders to implement Challenge 25 at the point of delivery. Drivers are expected to be familiar with acceptable forms of age verification documents.
Some businesses are also taking advantage of third party delivery services, but it is important to remember that if the third party agent delivers alcohol to a minor, the business could be exposed to criminal liability – a clear paper trail may be vital for an operator looking to avail themselves of the due diligence defence in respect of underage sales.
Are there timing restrictions on delivering and accepting payment for alcohol?
There are very precise and strict rules around when the sale of alcohol can be processed, the time of despatch and the hours during which deliveries can be made to customers.
Prior to despatch, it is also imperative to record certain information in a 'day book' kept on the premises from which the alcohol is despatched (and in a delivery book/invoice carried by the person delivering the alcohol).
We have experience of advising clients in this area and can provide more specific details depending on your trading model.
Post COVID-19?
Although lockdown restrictions are now being relaxed, it is anticipated that it may take some time before our cafes, bars and hotels return to normal as customers may be reluctant to return to crowded public spaces. This could lead to increased demand for alcohol deliveries as part of the weekly online shop delivered to our homes, or from specialist traders seeking to take advantage of the new normal.
Many premises licences may already permit some or all of these activities, but when adapting to the post-COVID world it is important to be clear on what is permitted (and when) before offering a delivery service, as well as understanding the due diligence requirements.
Shepherd and Wedderburn has a team of licensing, trade and regulatory experts who can assist licence holders in navigating the compliance challenges of alcohol licensing. If you would like further advice on this or another related matter, please contact Adam Grant or your usual Shepherd and Wedderburn contact.