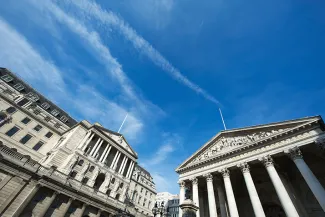 The Scottish courts recently refused assistance under the UNCITRAL Model Law on Cross-Border Insolvency when a request for a stay on actions in Scotland was made by a Foreign Representative appointed under a Singapore moratorium procedure.
Dr Hamish Patrick, Partner in Shepherd and Wedderburn's banking and finance team, has recently published an article on this case in International Corporate Rescue. 
Read Gibbs Expansion in Prosafe Further Erodes Universalism in Cross-Border Insolvency? in full in International Corporate Rescue.
In summary, the court decided:
An English law obligation could not be released by a Singapore insolvency where the creditor did not participate in that insolvency, following the English Gibbs case.
This was a general substantive rule and not an exceptional rule refusing to recognise a foreign release of a local law right.
The Gibbs rule applied when the remedy sought under the UNCITRAL Model Law was protection of local assets from all claims and the obligation could not yet be enforced against such assets due to ongoing English litigation.
The stay would have been granted relative to creditors not claiming in the Singapore insolvency but not also appearing in the Scottish case to object to the stay.
If you would like to discuss any of the issues explored here. please get in touch with Hamish, at hamish.patrick@shepwedd.com, or your usual Shepherd and Wedderburn contact.