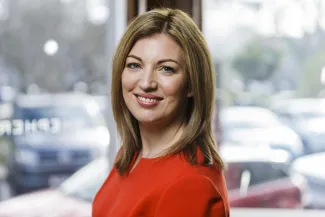 Recent research from the insurer Royal London found more than half of the UK adult population has not made a will, and a quarter of those have no intention of making one. Death, it seems, remains something of a taboo subject in the UK.
This is in stark contrast to some other countries, such as Mexico, where each year the population celebrates Día de los Muertos, or the Day of the Dead.
For many in Britain it would appear putting one's affairs in order is somehow a signal to the Grim Reaper they are ready to shuffle off this mortal coil. Others may feel they are too young to need to do so, and there are those who always intended to make a will but simply never got around to it.
Whatever the reason, the end result is that one in three people in the UK dies without a will, despite the uncertainty and potential difficulties that this presents.
Making a will is very important, and there is much to be said for taking proper legal advice. While you can buy DIY will kits online or on the high street, doing it yourself can be risky.
There are a number of legal requirements necessary to formally validate a will so that it will be accepted by the Court, and failing to properly complete and sign can bring its own legal headaches, and in extreme cases can see the will deemed void.
A good solicitor will also draw attention to issues you may not have thought about. For instance, appointing a guardian to children under 16 in the event of your death, giving that person legal "parental rights and responsibilities" to your child in the event of your death.  
Another issue to consider is disabled beneficiaries, or beneficiaries who for other reasons rely on means-tested benefits and/or services. A significant monetary bequest can see benefits and services withdrawn if an inheritance exceeds the allowable capital threshold. Proper estate planning makes it possible for the beneficiary to maintain their benefits and enjoy their inheritance.
Dying intestate – without leaving a will – often has surprising consequences, especially for people who do not have children. There are complex rules that govern the distribution of an intestate estate. A spouse/civil partner is entitled to "prior rights" – specified sums in relation to an interest in a house, furniture and cash, and if the estate is not exhausted, legal rights – and a right to a further cash sum calculated on "moveable" assets, i.e. everything other than land and buildings. The remaining estate is referred to as "dead's part" and, where there are no children, would pass to parents and siblings before a spouse/civil partner.
A will is particularly important for cohabiting couples who are not married or in a civil partnership. Cohabitees have no automatic succession rights in Scotland. It is important to note that where there is a will, a cohabitant has no legal right to raise a claim against the estate. So, where an individual has made a will, but for whatever reason has decided to exclude their cohabitant, that person is effectively barred from making a claim against the estate. Therefore, it is imperative that a cohabitant not only has a will in place but also ensures it is kept up to date and includes their partner, assuming this is their wish. There have been cases where wills were made before a couple met and started cohabiting, thus leaving the survivor not able to make a claim.
Having a will also avoids the need to have the court appoint an Executor to administer the estate (and puts the testator – the person making the will – in control of choosing a suitable person or persons), and avoids the legal requirement for the Executor to obtain a Bond of Caution, a premium payable form of insurance policy only necessary where there is no will.
Structuring a will appropriately can also deliver significant Inheritance Tax savings. In some cases, in dying without a will, the taxman has been let in to the estate as a beneficiary when this could have been avoided. In addition, wills can also be structured to protect the family home in the event that a surviving partner has to go into residential care in their twilight years. Will planning in this regard does not flout the increasingly talked about local authority's 'deliberate deprivation of capital' rules.
Planning ahead is not only cost efficient, but care efficient, too.
Let's be a bit more like the Mexicans, embrace the inevitable and take as much control as we can of death.