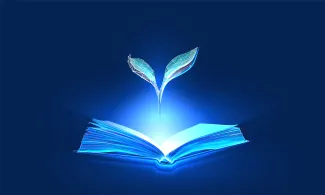 2023 will see a raft of UK legal and regulatory reform which will impact a range of organisations. In this article, Scott Rodger and Natasha Durkin from our Regulation and Markets team take a look at what is set to be a busy year of legal change ahead for competition and regulatory compliance.
Foreign Influence Registration Scheme
Many will now be familiar with the UK's National Security and Investment screening regime, which in 2023 reaches it first anniversary since formal commencement. However, businesses, academic institutions, charities and various other institutions should be aware of a potentially significant regulatory burden which has been progressing through Parliament with relatively little scrutiny.
The proposed Foreign Activities and Foreign Influence Registration Scheme, introduced into the National Security Bill as an amendment in the House of Commons, is now at Committee stage in the House of Lords. While lobbying rules exist in both England and Wales, Northern Ireland and Scotland through the relevant Acts of 2014 and 2016, the new Scheme is designed to deter foreign actors from covertly influencing public life in the UK. However, these provisions don't only impact on foreign organisations or governments. UK bodies with a foreign connection (e.g. a UK subsidiary of a foreign corporate parent) can easily fall within the transparency and notification obligations if they engage in 'political influence activities'. Political influence activities are defined very broadly and are not confined to matters of national security. They include: any communication to a Government/ Scottish Minister, MP, MSP, election candidate, officer of a UK registered party, or senior official if one of the purposes of the communication is to influence the person or a 'matter'. This almost certainly includes the vast majority of routine engagement with public officials in the UK. What's more, the Scheme comes with the potential for criminal sanctions. Unsurprisingly, there is increasing concern over the scope of the scheme proposals. We will be continuing to monitor progress of the Bill and analysing the proposals as they develop into the new year.
Competition law reforms and overhaul of consumer law enforcement
In the Autumn Statement, the Government also confirmed that the Digital Markets, Competition and Consumer Bill will be brought forward. We would expect a Bill to be introduced by Spring next year. The Bill is expected to include extensive reforms of competition and consumer law in the UK, including enhanced enforcement powers for the Competition and Markets Authority's (CMA) in relation to market investigations, significantly strengthened CMA consumer law enforcement powers, changes to merger control, and CMA oversight in relation to digital markets.
Given the significant uptick in consumer law enforcement action by the CMA in the past couple of years (via somewhat limited existing enforcement powers), businesses marketing to consumers will need to take particular note of what is expected to be a serious enhancement of the CMA's consumer law enforcement powers in 2023. 
The Digital Markets Unit, established on a 'non-statutory' basis within the CMA last year, has been preparing as an organisation to take up its future role in regulating the digital market in the UK. The Bill is expected to finally establish the Unit formally together with its regulatory and enforcement toolkit.
Subsidy Control Act
The Subsidy Control Act 2022 will codify many of the UK's subsidy control commitments in international trade agreements (such as the EU/UK Trade and Cooperation Agreement), and will establish the CMA's advisory role in supporting public authorities in their decision making in relation to the granting of subsidies through its new Subsidy Advice Unit.
Among other things, the Act:
Requires public authorities to assess potential subsidies and subsidy schemes against a principles-based framework,

Sets out several prohibited types of subsidies,

Obliges public authorities to publish details of certain subsidies that they have granted,

Establishes the potential for 'streamlined' routes for certain subsidies and schemes, and

Requires public authorities to refer certain subsidies of particular interest (as defined in the Act) to the CMA for an independent non-binding assessment before granting.
The Government has published statutory guidance intended to assist public authorities in taking subsidy award decisions.
You can read more of our insights into the Subsidy Control Act here.
EU Foreign Subsidy Screening
The EU has adopted the long-awaited Foreign Subsidies Regulation, which will come into full effect later next year (anticipated in the summer). The Regulation creates new powers for the EU Commission to assess and approve certain mergers and acquisitions, and bidders in certain EU public procurement processes, where certain threshold triggers are met. The regime will be similar to the EU merger control regime but will run in parallel with the merger control requirements. As such this will introduce additional complexities for certain transactions.
Energy Bill 2022
For those in the energy sector, parliamentary work on the Energy Bill has now restarted following a hiatus during the political turmoil of autumn 2023. The Bill will introduce significant reforms in the energy sector, including competition in the procurement of onshore electricity networks, establishing a new independent System Operator for the energy sector (replacing National Grid ESO), licensing of CO2 transport and storage, and changes to the regulation of heat networks.
The introduction of competition in electricity networks is a significant and long-anticipated reform which has the potential to make extensive changes to the way energy infrastructure is procured, delivered and operated in Great Britain. Although the impact of this in the short to medium term will remain to be seen given Ofgem's decision to exempt many critical transmission network projects from competition in order to meet the 50GW offshore wind by 2030 ambitions.
You can read our previous overview of the Bill here.
As always, our expert team are available to discuss any of these developments, or indeed any of your competition and regulatory issues.