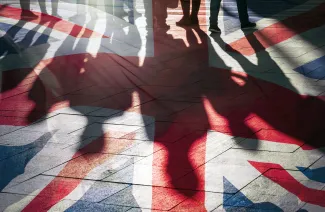 On 28 June 2022 a new route to British citizenship was introduced for adults who have missed out on British citizenship due to historical legislative unfairness in British nationality law. 
This route was introduced by Section 4L of the British Nationality Act 1981 ("the 1981 Act"). One very specific category of people that are likely to benefit now are those born outside the UK in a foreign (non-Commonwealth) country prior to 1 January 1988, who have a UK-born grandmother.
Our team has already helped American citizens born in the USA with a British-born grandmother successfully register under this new provision. The USA allows dual nationality, so British citizenship registration under this provision does not interfere with existing US citizenship.
What is historical legislative unfairness?
Section 4L does not define historical legislative unfairness, but the Home Office's policy guidance states that a piece of legislation will be considered "unfair" if it treated one group differently to another, particularly on the basis of a "protected characteristic". Protected characteristics are age, disability, gender reassignment, marriage and civil partnership, pregnancy and maternity, race, religion or belief, sex, and sexual orientation.
British nationality law in the past century has been replete with examples of historical legislative unfairness; some relating to decolonisation, some to antiquated discriminatory treatment based on gender or marriage, and others to the definition of a parent. If a clear link can be drawn between someone missing out on citizenship due to unfairness in the law (not unfairness in personal or family circumstances), there is now scope to make a case to the Home Office for discretionary registration as a British citizen.
Most people who can benefit from this provision will have been born before 1 January 1988 and thus will be over the age of 35 at the time of writing. This is because the British Nationality Act 1981 came into force on 1 January 1983 and changed the way in which British citizenship could be transmitted to children born overseas, with some older provisions retained for a transitional period of five years until 31 December 1987.
Children born before 1983 to British mothers
One very obvious example of historical legislative unfairness is the pre-1983 prohibition on British women passing citizenship on to their overseas-born children. Married British men could pass their citizenship on, whereas British women could not. This particular unfairness was partially remedied in 2003 with the introduction of Section 4C of the 1981 Act, which made it possible for affected children to register as a British citizen where they had been unable to inherit their UK-born mother's nationality.
This only ever fixed the unfairness for one generation though; it didn't deal with scenarios where the British mother was not UK-born. Fifteen years later, I was part of a team that won a 2018 Supreme Court case, The Advocate General for Scotland (Appellant) v Romein (Respondent) (Scotland) [2018] UKSC 6 which opened up a route to registration for children with a UK-born maternal grandfather who were born before 1983 to a British mother in a non-Commonwealth foreign country.
This route still exists, and people in this category can still register under Section 4C of the 1981 Act. But it only helps those with a UK-born maternal grandfather. It doesn't help those with a UK-born maternal or paternal grandmother. Now, the new Section 4L registration route has opened up new paths to British citizenship for those with a maternal or paternal grandmother born in the UK.
Citizenship by "double descent"
Under the new law, people born before 1 January 1988 with a UK-born grandmother can now register as British citizens if historical legislative unfairness prevented their grandmother from passing on citizenship to their parents, and by extension, to them. In these circumstances, British citizenship can now be passed to the second generation born outside British territory, by what is often referred to as "double descent".
To be eligible for registration as a British citizen based on double descent you must have:
Been born in a foreign (and not Commonwealth) country before 1 January 1988;

Have a UK-born grandmother (maternal or paternal).
In this scenario, the unfairness should be clear: the grandmother was British. Had she been a man, she would have been able to pass her citizenship on to her child born abroad automatically. In turn that child would have been able to register their child as British, and so on. It is important to remember that since 1 January 1988, transmission of British citizenship has been limited to one generation born abroad; British citizenship can no longer perpetually be passed down generations living abroad.
This is just one example of historical legislative unfairness. There other many other examples, particularly relating to decolonisation. The Home Office's policy guidance document sets out 17 different example scenarios with explanations of the likely outcomes.
Application Support
If you were born outside the UK and have a UK-born grandmother, don't hesitate to contact our expert nationality and immigration team for an assessment of your claim and support in making an application for British citizenship.
Contact us
If you have any questions regarding any of the above, please do not hesitate to contact John Vassiliou or use our enquiry form.