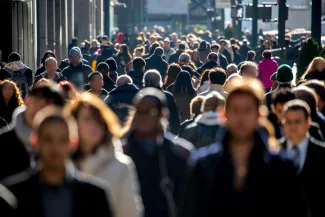 For the latest updates and guidance on Moveable Transactions reform, please see our Moveable Transactions Reform landing page. 
The Scottish Law Commission (SLC) published its much-anticipated Report on Moveable Transactions in December 2017, covering broadly what common-law jurisdictions call "personal property security law".  It is hoped that the Scottish Government will move forward swiftly to implement the SLC's report in order to provide Scotland with a coherent modern moveable transactions law - in particular in relation to (a) outright and security assignations of claims and (b) fixed security rights over tangible moveables, intellectual property and financial instruments.
 
Scottish law in these fields is not currently fit for modern purposes. Its inadequate and cumbersome nature creates inefficiencies and impediments for Scottish businesses and for others dealing with Scottish moveable assets. The reforms proposed should, for example, facilitate the following:
invoice discounting by simple assignation registered up-front and without back-up floating charges or periodic trusts; 
up-front registered assignations of rents under present and future leases to be granted over a shopping centre or student residence without notice to tenants;
securitisation using full "legal" transfer of present and future personal loans by up-front registered assignation; 
"fixed charges" over present and future operating equipment or vehicle fleets by registration up-front of statutory pledges; 
fixed security over present and future intellectual property without licences back by registration of statutory pledges;
fixed security over Scottish shares by registration of statutory pledges and without inconvenience and real and perceived risks of going on the register of members; and
fixed security over Scottish financial collateral through straightforward use of possession and control mechanisms in escrow and other market holding systems.
Hamish Patrick, Andrew Kinnes and Neil Campbell from Shepherd and Wedderburn's Banking and Finance team have been heavily involved with the SLC and other stakeholders during the development of the SLC's moveable transactions project over a number of years and the article linked was written by Dr Patrick along with Dr Andrew Steven, the Scottish Law Commissioner principally responsible for the SLC's report. It outlines in more detail the proposed new regimes set out in the SLC's Report and the problems with the current regimes and illustrates in more detail some of the opportunities that would become available as a result of the proposed new regimes' flexibility. 
This article was first published in the February issue of the Butterworths Journal of International Banking and Financial Law.