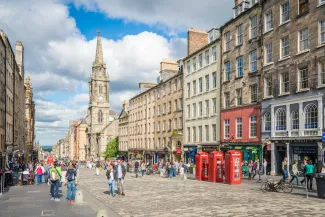 The Home Office has recently been investigating foreign student visa holders working hours. Whilst student visa holders can be a valuable source of labour, it's vital that employers pay close attention to their work permissions.
Not all students have the same work permissions, but generally it's common for student visa holders to be allowed to work up to 20 hours per week during term time alongside their full-time studies. Outside of term, students who have the right to work are permitted to work full-time. This includes the period before their course starts, during vacations and during the period after they have completed their course.
Consequences
If a student visa holder works more hours than permitted, the student will breach their visa conditions. Breaching visa conditions is not only grounds for visa cancellation, but also a criminal offence under the Immigration Act 1971 with potential liability for a fine or even imprisonment.
From the employer's perspective, if they employ a student visa holder to illegally work more hours than permitted, they could be liable to a civil penalty of up to £20,000 (tripling to £60,000 from 2024), adverse publicity on the Government website, revocation of a sponsor licence (if they have one) and at very worst, criminal prosecution.
How do you protect your business?
Step 1: Right to work check
Before you employ a foreign student, conduct a right to work check in line with the Home Office's published guidance for employers. You need to be doing this anyway, for all new hires, but it bears repeating. Don't forget to do the right to work check before the person's first day of work. You should now be able to conduct digital right to work check via the Home Office website on all new hires with student visas.
The check will immediately reveal that student's work permissions. Not all student visas come with the right to work, so if the check doesn't say anything about permitted work, then the student is not permitted to work. For most though, the check will show they are permitted to work either 10 or 20 hours during term time.
Step 2: Find out the student's term dates and diarise
Dates will differ between different higher education institutions, courses, and academic years so check carefully for each hire. Study term times may end on any day of the week, depending on the education provider. If term time ends on a Friday, full-time work would be permitted from the next day – Saturday. Make a careful note of what these dates are and ensure that you have a system in place to ensure that they will never exceed their weekly work permission.
Step 3: Retain evidence
For students who have limited permission to work during term-times, the Home Office guidance stipulates that you must obtain, copy and retain details of academic term and vacation times covering the duration of their period of study in the UK for which they will be employed.
The dates should be provided by the sponsoring education provider, either directly or indirectly. Checking the relevant institution's website can be a starting point, but bear in mind that dates often differ depending on the course. If the student is providing a letter or email they have received from their sponsoring education provider, it would be for you as the employer to determine if the information provided is sufficient and accurate. For instance, where information showing course dates on the education provider's website differs from that in any letter received, you may wish to seek further clarification.
What the Home Office guidance doesn't say is how to verify that a particular student is studying at a particular higher education institution. In an abundance of caution, consider retaining evidence that the student is in fact enrolled at the same institution you have received term dates for, perhaps in the form of a matriculation card or letter issued by the institution.
What is a "week"?
In the context of student work permissions with a weekly restriction on hours, a week runs from Monday to Sunday.
Can a student visa holder do any type of work?
There is no restriction on the type of work student visa holders can do, however, one significant restriction is that they are not permitted to fill a permanent full-time vacancy unless they are applying to switch into the Skilled Worker or Graduate routes during their study.
Can you retrospectively fix a right to work breach?
Unfortunately, you cannot cure a past breach. If you are aware of one however, you can take immediate steps to ensure mitigation of damage, and you can implement a more rigorous checking and monitoring system to prevent this happening again.
Contact us
If you have any questions regarding any of the above, please do not hesitate to contact John Vassiliou or use our enquiry form.