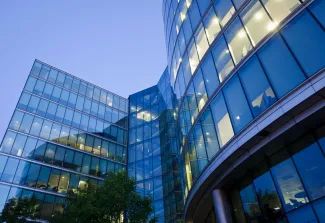 Landlords and tenants of businesses that are not providers of essential services should consider arrangements that both protect their interests and help preserve some economic stability for the country.
Communication
Dialogue between tenants and their landlords or managing agents is vital. If a tenant anticipates that they may be unable to meet their rental commitments, they should start that discussion immediately.
Rental payments
Landlords may wish to consider arrangements that help ease the situation, for example changing the payment cycle from quarterly to monthly, rent suspension or reduction or a rental holiday. This may make the difference between having a tenant at the end of the crisis and not.
Government aid
Landlords and tenants should investigate what government assistance may be available. If grants or loans are on offer, and they meet the criteria, they should apply for them.
Insurance
Policy small print regarding business disruption or loss of rent conditions should be checked, bearing in mind that often such provisions relate to disruption or loss due to damage to the premises.
Frustration
It is unlikely that the lease will be regarded as having ended due to frustration of the contract or a force majeure event. See our related article Coronavirus (COVID-19) – does it excuse performance of my contract? 
Keep open clauses
Landlords should take advice before considering trying to enforce a keep open clause. The courts apply different approaches north and south of the border, but it is by no means clear that judicial support would be forthcoming if closure is due to complying with government advice or instructions.
Break clauses
Tenants in particular may be able to take advantage of a break provision in their lease if one is due: time limits for service of such notices should be checked carefully.
Forfeiture suspension
Business tenants in England & Wales will benefit from the additional protection, under the Coronavirus Act 2020, preventing their landlord from enforcing their right of re-entry or forfeiture due to non-payment of rent, until at least 30 June 2020, or during any additional period that may be specified. In Scotland, landlords who wish to terminate (irritate) a lease due to non-payment of rent (or other payment) must now give not less than 14 weeks' notice to the tenant of their intention to do so, if the payment is not made within that period. See COVID-19: The Coronavirus (Scotland) Bill: impact on Commercial Lease Agreements.
For more information, contact your usual Shepherd and Wedderburn contact or visit the Shepherd and Wedderburn COVID-19 Advisory Group webpage.