---
New book provides much needed clarity and certainty for conveyancing practitioners in Scotland
Ann Stewart, Associate and Senior Professional Support Lawyer at leading UK law firm Shepherd and Wedderburn and founder member of the award-winning Property Standardisation Group, has collaborated again with solicitor Euan Sinclair to produce the seventh edition of the highly regarded legal text Conveyancing Practice in Scotland.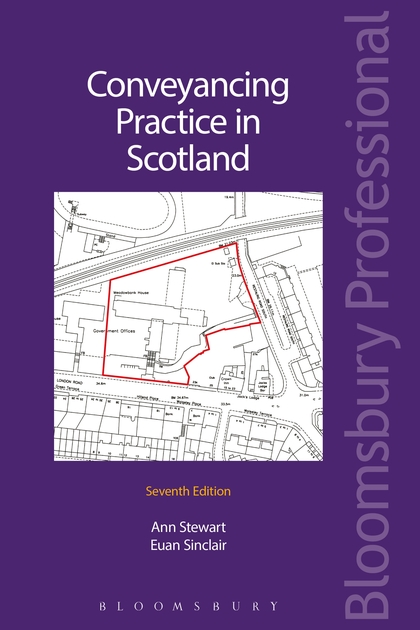 Part of Shepherd and Wedderburn's top ranked Real Estate and Infrastructure group, Ann has over 20 years' transactional experience in the Scottish property arena and the new edition benefits from her and Euan's in depth knowledge of the many practical and compliance issues of dealing with successive waves of new conveyancing legislation. 
Recent legislative developments such as the Land and Buildings Transaction Tax, and the Land Registration etc. (Scotland) Act 2012, constitute a fundamental shift in the approach to many established practices, and have introduced a degree of uncertainty as to how the new rules should be interpreted and applied. Conveyancing Practice in Scotland will therefore be viewed by conveyancers as an indispensable repository of guidance, particularly in those areas where the law is silent or unclear. 
"While many of the changes introduced by the 2012 Act have been welcome and beneficial, the conveyancing profession has appeared to suffer from a lack of confidence in how to proceed in this legislation-heavy environment", Ann commented. "Familiar ideologies are gone; the application of new rules is uncertain. We hope that this seventh edition will be a helpful bridge between the past, and our current brave new world."
The next few weeks are going to be busy ones for conveyancers as buyers rush to complete purchases of additional residential properties ahead of the 1 April deadline in order to escape the Land and Buildings Transaction Tax surcharge. Policy and practice in land registration matters continues to evolve and shift. Conveyancing Practice in Scotland will therefore provide a solid workmate in such pressurised times.
The seventh edition of Conveyancing Practice in Scotland is available from Bloomsbury Professional here.