---
Cyprus takes next steps to accelerate broadband infrastructure thanks to Shepherd and Wedderburn and Analysys Mason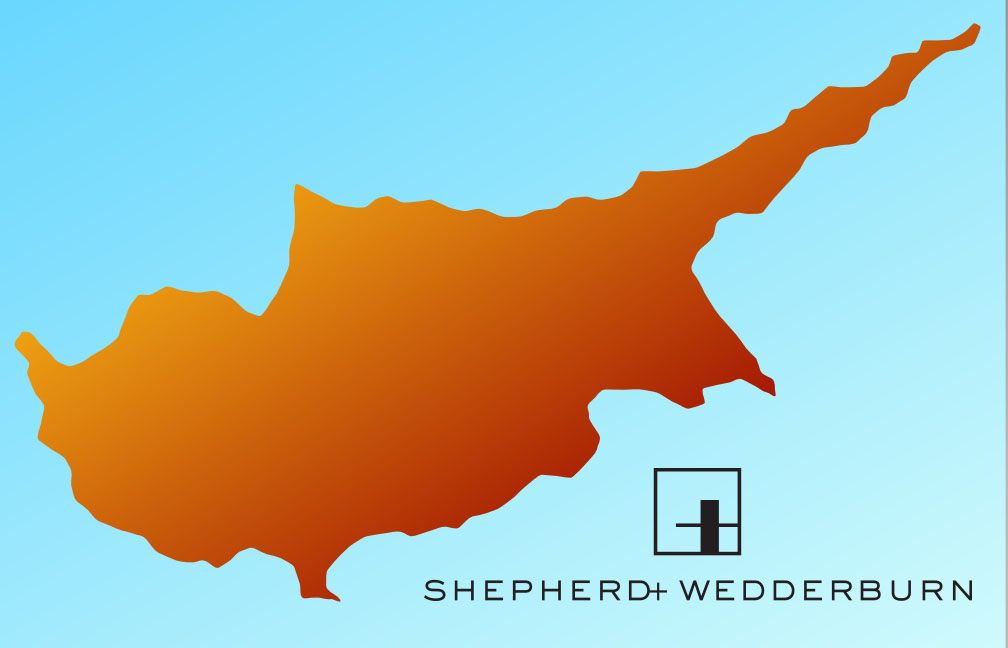 The acceleration of the high speed broadband market in Cyprus has moved closer with the endorsement by the Cypriot telecoms minister of a new broadband acceleration study published by Shepherd and Wedderburn and Analysys Mason.
Commissioned by the Cypriot regulator, the study sets out regulatory and policy measures which Cyprus should adopt to attract broadband investment, promote broadband competition, move towards the Digital Agenda targets, and consequently deliver social and economic benefits to Cypriot consumers and businesses. 
The study, funded by the European Bank for Reconstruction and Development (EBRD), represents the culmination of six months' work by Shepherd and Wedderburn's Regulation and Markets team, Analysys Mason's broadband policy team and Dr.K Chrysostomides & Co LLC.
In addition to a comprehensive review of Cyprus's current broadband provision, its regulatory and legal environment and its unique economic and geographic characteristics, the study also took into account the views of a wide range of stakeholders, including all major operators and relevant government departments. 
The study builds on Cyprus's existing legal, regulatory and investment landscape and incorporates international best practice to develop specific models and recommendations that reflect Cyprus' existing broadband capacity and infrastructure. 
When adopted, the recommendations should allow Cyprus to drive up broadband demand and attract further investment into its broadband infrastructure.
Key recommendations set out by the study primarily focus on:
The optimal approach to delivering infrastructure in Cyprus
Policy to encourage broadband take-up
Regulation of network infrastructure
Access to content
Institutional issues
Promoting Cyprus as an international hub.
Neophytos Papadopoulos, Director of the Cypriot Regulator OCECPR said about the study: "The study includes a number of valuable recommendations for the development of the Cypriot broadband market and complements current regulatory initiatives. The whole industry can engage in the findings of the report as we work towards maximising the benefits of high speed broadband for business and consumers in Cyprus."
Paul Moffatt, Senior Counsel for EBRD, said: "The study's recommendations provide a credible roadmap for advancing the deployment of high-speed broadband in Cyprus and, when implemented, should provide incentives for additional investment into broadband deployment."
Matt Yardley, Partner at Analysys Mason said, "We were delighted to work with Shepherd and Wedderburn on this project because of their considerable experience in advising government and utility companies in matters of regulation, competition and governance. Their sector-specific expertise in telecoms both in the UK and internationally, meant they were ideally placed to work with Analysys Mason to deliver this report to the Cypriot regulator within a tight timeframe."  
The publicly available report is available here.