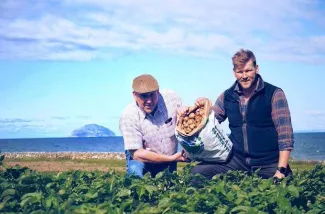 Most farm tenants with a secure tenancy governed by the Agricultural Holdings (Scotland) Act 1991 are aware they possess a valuable asset.
However, a large part of the value of security of tenure under the 1991 Act is the ability to hand the tenancy on, either during the tenant's lifetime or after their death.  
The rules about lifetime transfer (or assignation) and succession after death are complicated and as a result not well understood. 
However, the consequences of failing to understand how the law is applied in such situations can be extremely grave, often resulting in the tenant's family losing the benefit of the secure tenancy, and in some cases, being forced to give up occupation of the farm altogether.
A common scenario is where a lease prohibits the tenant from making a bequest of their interest in their will.
The tenant's interest can still be inherited but it needs to be transferred by the deceased's executors to a suitable family member within a year of the death.
However, if someone was left the tenancy in the deceased's will, despite there being a prohibition in the lease against this and accepts the bequest, the tenancy hasn't been properly transferred. Often, this will give rise to an opportunity on the part of the landlord to bring the lease to an end.
Accordingly, it was encouraging to see Tenant Farming Commissioner Bob McIntosh issue a guidance note explaining in straightforward terms the law behind the transfer of tenancies by assignation and succession, both for Secure 1991 Act tenancies and for short limited duration tenancies (SLDT), limited duration tenancies (LDT) and modern limited duration tenancies (MLDT).
This is the latest in a series of extremely helpful guides issued by the Commissioner and should greatly benefit tenants and landlords in their understanding of what can be a complex area of law. 
However, as the Commissioner himself points out in the guide, tenants and their families who either are considering the lifetime transfer of the tenancy or are making plans for succession to it after death should always seek legal advice at the earliest opportunity.
This is not an area of law in which the tenant or their family can afford to make a mistake.