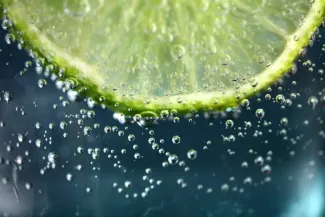 Recognising the strength of key sectors of the Scottish economy, but also the ever-changing political, cultural and economic times we live in, Shepherd and Wedderburn commissioned the University of Strathclyde's Fraser of Allander Institute to consider the future challenges and, more importantly, opportunities for Scotland's economy.   
Looking back just 20 years, the idea of Scotland being a leading, globally recognised force in food and drink production and innovation would have been viewed as fanciful.
Sure, we had whisky but not so long ago the Scotch whisky industry struggled through a lean period, which saw a number of distilleries either mothballed or sold off.
The concerted efforts of industry and Scotland's enterprise bodies has seen the resurgence of whisky as a premium product – now far exceeding cognac in popularity – with the value of global whisky exports rising to £4.36 billion last year. Strong annual growth, both in blends and single malts, has attracted new investment - raised here and overseas - and with it a raft of new distillery developments.
Gin has also emerged as an interesting, and booming sub-sector, expanding rapidly from this pipeline of distillery development and providing whisky investors with all-important cashflow from raw spirit production to cushion the lengthy laydown period between whisky's distillation and sale.
Scotland is now realising fully the global potential of its home-grown and locally sourced produce, and the most recent official figures show the value of food and drink exports overall rose to £6 billion in 2017, representing a year-on-year value increase of £570 million. Food exports alone were valued at £1.6 billion – around £1 billion of which went to Europe.
Scotland 2030 is the ambitious growth programme led by Scotland Food & Drink to build on previous growth initiatives that had themselves been achieved or surpassed, with the aim of growing the sector to £30 billion in value by 2030, from around £14 billion at present.
Some of the issues to consider in meeting the 2030 target, and beyond, include:    
What can be done to broaden our export base and to access new markets so that the non- whisky sector, in particular food, can achieve the same market recognition enjoyed by Scotch?
Do the food and drink industries currently have the drive and appetite to seek out new markets?
Is sufficient information and intelligence available to industry so it can best understand specific market demands, barriers to entry, and support available?
Should food and drink companies with the sufficient resource and brand recognition be doing more themselves to seek out new markets?   
Should more be done to help industry adopt new technologies and foster closer links with academia, both to develop and harness key skills in our universities and work in partnership to develop capabilities and assist in areas such as product development, maximising food yield, minimising food waste, prolonging shelf life and reducing additives, fats, sugars and salts in processing methods?
Is there sufficient information on the export growth potential in markets outwith those currently served?
Have potential high growth export markets been identified?
Do we know enough about these markets?
Is enough being done to develop new trade links?
What policies could the Scottish/UK Governments adopt  to encourage and assist  businesses looking to export?
Will the so-called Chequers Brexit proposal prove a viable mechanism  in securing tariff-free access to EU markets for food and drink?