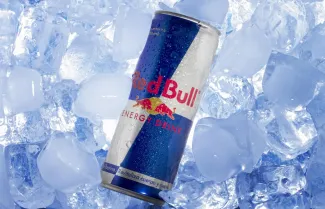 Energy drink giant Red Bull recently received some negative press for issuing a cease and desist letter to Norwich-based gin maker Bullards for the use of the word 'bull' in its brand name. The case is a useful reminder that brand owners should make sure that their brand protection strategy reflects the organisation's wider brand values. 
Background to the Red Bull and Bullards trade mark dispute
Following the revival of its brand, Bullards applied to the UK Intellectual Property Office to register the brand name. Red Bull opposed the registration, claiming that the mark 'Bullards' cannot be registered against certain categories of goods and services as there is a likelihood that the two brands could be confused by consumers. 
Section 5(2) of the Trade Mark Act 1994 prevents registration of a mark if it likely to cause confusion because it is:
similar to an earlier trade mark; and 
is to be registered for goods or services identical with or similar to those for which the earlier trade mark is protected.
As well as formally opposing Bullards' application for registration, Red Bull issued Bullards with a letter demanding that the gin maker remove a number of goods and services from its trade mark application. These include energy drinks, events and soft drinks. Bullards has so far refused to do so, as the business does not want to be precluded from using its brand name in conjunction with events or soft drinks, and intends to produce tonics to complement its gin. 
Marks with a reputation like Red Bull do benefit from a greater breadth protection. Section 10(3) of the Trade Marks Act 1994 provides that trade marks with a reputation are infringed where:
a sign is identical with or similar to the trade mark; and
the use of the sign takes unfair advantage of, or is detrimental to, the distinctive character or reputation of the trade mark.
However, there must still be a legitimate risk that the public could confuse the origin of the goods or services in question. 
Brand protection strategies
In response, Bullards has branded Red Bull a "bully". The company faced similar accusations in 2013 when it challenged a Norwich brewery operating under the name 'Redwell'.
Similarly, Hugo Boss faced backlash in 2020 after issuing a number of small businesses with cease and desist letters demanding that they stop using the word 'boss' as part of their brand names and products. The subsequence backlash peaked with comedian Joe Lycett changing his name to Hugo Boss. 
At the other end of the spectrum, a dispute between whisky brand Jack Daniels and an American author was resolved amicably after the distiller sent a light-hearted letter politely requesting that the author rebrand the cover of their book as it infringed Jack Daniels' intellectual property (IP) rights. The author promptly complied and the dispute was resolved without any negative press. Netflix has also received praise for ensuring the tone of its communications to potential infringers reflects its brand.
Our recommendations to brand owners
Brand owners clearly have to take proactive measures to protect their IP rights, but there is a careful balance to be struck. An over-zealous letter from the legal team can undo the substantial efforts made to develop a brand's reputation. When issuing cease and desist letters it is a good idea to assume they will appear online, and involving the PR team alongside the lawyers to consider that wider audience at an early stage is advisable. In a David and Goliath-style dispute it is rare for Twitter to back Goliath. 
For more information please contact Matt Phillip, at matt.phillip@shepwedd.com, or John MacKenzie, at john.mackenzie@shepwedd.com, Partners in our commercial disputes team, specialising in intellectual property. Additional reporting contributed by Alannah O'Hara.