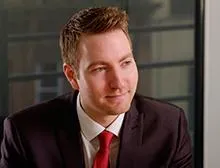 On 2 May 2019, Ofwat, the water industry regulator for England and Wales, unveiled its emerging thinking on the future regulatory framework for the water sector. Here are three key things you need to know.
1 Evolution not revolution
The indications are that the future strategy will be an 'evolution' rather than a 'revolution'. Ofwat sees key elements of the previous price control continuing - such as regulated returns; Outcome Delivery Incentives (ODIs) reset at five years; and progressing work on governance and developing the markets that has already begun. There are no blockbuster mentions of new markets or indeed any significant departure from the current industry structure fundamentals.
However, there are some key points to consider. These include a focus on long-term sustainability/resilience, coupled with water companies developing a better understanding of their assets. "Step changes" are required in supply interruption, customer satisfaction, leakage and sewer flooding performance. In addition, some ethical and social factors could also be introduced for future outcome incentives in the price control.
Ofwat also recognises the industry has been slow to adapt to innovation, so is considering ringfencing of funding and the possibility of incentives for companies that adopt innovative approaches to service delivery.
2 Corporate governance, governance, governance
Corporate governance and industry reputation will continue to be a focus. This is unsurprising: the industry has weathered many a political storm in recent years. There is an interesting quote (perhaps a "warning") on page 9 of Ofwat's emerging strategy:
"Industry needs to keep ahead of society's expectations if it is to have a stable licence to operate."
In addition, there is a focus on re-embedding a "public interest" mantra. Here, Ofwat references industry group Water UK's recent Public Interest Commitment:
"We will watch how this develops over the next 12 months and consider what steps, if any, we need to take."
The industry has taken a political and public hammering on winter performance, investor returns and opaque ownership in recent years. Consequently, it is not surprising Ofwat does not intend to take its foot off the pedal on this one (you can read our earlier analysis on these issues from last year here).
3 Future of the price control
Finally, Ofwat outlines some thinking on the structure of the price control going forward. The key elements appear to be recognising the new markets that have been established already (such as bioresources in treating wastewater, and how these impact on the future scope). Ofwat looks to be scoping out opportunities to simplify the price control – in contrast to PR19, which was broad. Indeed, at a recent conference, Jonson Cox, Ofwat's Chairman, suggested he would like to strip bioresources out of the price control altogether and let the market do its work. Other items that may potentially come out of the price control include approaches to vulnerability, corporate, financial and operational resilience and innovation.
The "fast track" process for business plans could also be reformed, principally to differentiate between those who consistently live up to expectations and those that fall behind on an ongoing basis.
Ofwat also recognises that it may need to improve its ability to assess the natural capital accounting methods. Companies use these in their business plans to calibrate ecosystem and biodiversity incentives to protect the ecosystem – so this looks like an important area for Ofwat to develop the skills it needs to deal with this.