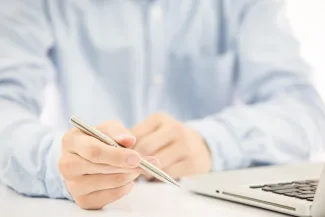 In the midst of the coronavirus pandemic and the rollout of the UK Government's furlough scheme, it would have been easy to miss important updates to employment law. In this note, we highlight the updates to Section 1 Statements that took effect on 6 April 2020 and need to be included in statements of employment particulars for all new hires. The 6 April 2020 changes also extend the obligation on employers to provide a written statement of particulars to workers for the first time (which is a slightly wider term than "employees" and includes those engaged under a contract for personal service). While many businesses are not currently hiring, this is an opportunity for employers to review their contracts to ensure they are fit for purpose for future hires.
What is a Section 1 Statement?
Under Section 1 of the Employment Rights Act, employers are required to provide a "written statement of particulars". Previously, they were required to provide this only to employees within the first two months of employment. However, since 6 April 2020 they are required to issue a written statement to both employees and workers by their start date.
A list of the particulars that employers must provide is set out within the Employment Rights Act (see details below). The required particulars are normally included within the employee's contract of employment.
Workers
From 6 April 2020, as noted above, employers must now also provide a written statement (setting out the same particulars as for employees) to all workers joining on or after that date, no matter how long they are employed or engaged for.
What needs to be included?
Under the 6 April 2020 changes, the list of what needs to be included in a written statement has been expanded to include several additional points. Employers need to ensure their statements now mention:
any probationary period that applies, along with any probationary conditions;
the days of the week the employee/worker is required to work and if the working days or hours are variable;
any other paid leave that the employee/worker would be entitled to, and whether statutory schemes are used or enhanced schemes are in place (for example, for maternity, paternity, or shared parental leave);
any other benefits provided to employees/workers; and
any training that the employee/worker is expected to undertake as part of their role.
This is in addition to the statutory requirements already in place, such as specifying the identity of the parties, start date, job title, payment details, holiday entitlement, and other points.
What action should employers take?
Employers should ensure their template statements of employment particulars have been updated to include the additional information that is now required and that they have a process in place to supply these to all workers and not just employees.
For more information, contact Neil Maclean, Head of Employment, on 0131 473 5181 or at neil.maclean@shepwedd.com, or Sarah Leslie on 0131 473 5255 or at sarah.leslie@shepwedd.com.