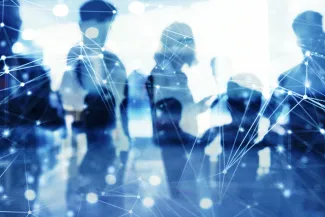 The long-awaited Digital Markets, Competition and Consumers Bill (Bill) has now been laid before Parliament. This new legislation, when enacted, represents the most significant reform of competition and consumer protection law in the UK in recent years. It will implement policy proposals which have been in the making for several years. The changes to the law will impact a wide range of businesses.
The Bill principally covers three areas: reform of consumer protection law; new tools to regulate digital markets; and wider reforms of competition law and merger control.
The Bill is extensive, consisting of nearly 400 pages. Accompanying Explanatory Notes come in at almost 230 pages. 
See our other updates on digital markets and competition on our website.
Consumer protection
New powers for the CMA
Up until now, the Competition and Markets Authority (CMA, the UK's competition and consumer protection regulator) has had limited powers to enforce consumer protection law. For instance, to enforce the law against a business, the CMA has to go through a civil court process. It has been increasingly willing to do this, as well as exerting pressure on sectors to change behaviours under the threat of further enforcement action. Unlike the CMA's broader powers to enforce competition law, these powers lacked 'teeth'.
The Bill changes this across the UK (albeit for Northern Ireland, instead of the CMA, the Department for the Economy in Northern Ireland will retain the enforcement duties). Amongst other things, the changes include the following:
The CMA will now enjoy direct enforcement powers, akin to its competition law enforcement toolkit, for investigating and enforcing potential breaches of consumer protection law for which it has jurisdiction to enforce. This includes a general power for the CMA to investigate suspected infringements, issue provisional and final infringement notices. Final infringements notices can attract monetary penalties of up to £300,000 or 10% of global turnover (if higher), and a range of other monetary penalties are available for various breaches of CMA enforcement action.

The ability for the CMA to issue 'online interface notices', which can require persons to remove or modify content from online interfaces (e.g. websites, apps), disable or restrict access to online interfaces, display warnings or delete domain names.

Consolidation of lists of existing 'designated enforcers' of consumer protection law (e.g. Trading Standards Services and sectoral regulators), as well as direction making powers for the CMA to help coordinate enforcement activity, so that businesses don't face enforcement action from multiple authorities on the same issue.
Enforcement of consumer protection legislation is shared amongst different bodies, including Trading Standards Services, many of which have limited resources and must prioritise enforcement activity. Enforcement has therefore been patchy on a national basis.
The CMA is a different animal. It is a sophisticated organisation, well resourced, and will aggressively pursue enforcement cases where necessary. It will have a range of tools to do its job, including extensive information gathering powers. Non-compliance with such 'administrative' enforcement can quickly add up to significant fines. From our experience, the scope and demands of CMA information requests should not be underestimated.
In anticipation of its new role, the CMA has been building its resources in recent weeks – recruiting for additional legal advisers and case management personnel to deal with an increase in caseload activity.
An update to consumer protection law
The Bill also substantively amends provision of consumer protection law, introducing requirements and potential infringements, including:
The Protection of Unfair Trading Regulations 2008 will be replaced, although those Regulations' legal effect are (according to the explanatory notes), largely replicated in the Bill. This covers issues such as prohibitions on unfair commercial practices, misleading actions and omissions, aggressive practices, consumers' right to redress, and inertia selling. Schedule 18 to the Bill lists a range of practices which would be considered 'automatically' unfair, which the Government would be able to amend under future secondary legislation.

New duties on traders in relation to 'subscription contracts' – imposing new obligations and actions traders must take when contracts have auto-renewing (including 'free trial' periods) or early cancellation features. Duties include requirements to provide pre-contract information, reminder notices, including requirements on the timing, content and service of reminder notices. New requirements on how consumers can end their contracts are included, as are provisions on cooling-off rights. The Bill also provides for certain cancellation rights for consumers for breaches of certain terms of subscription contracts.

New protections for consumers engaging in 'consumer savings scheme contracts' (for instance, companies offering 'Christmas hampers'), requiring enhanced insolvency protection requirements for companies taking consumers' funds in this way through a number of potential avenues, including insurance or trust arrangements.

Prohibits Alternative Dispute Resolution procedures in contracts where the ADR provider is not accredited nor exempt under new accreditation and exemption requirements under the Bill.
The Government's press release indicates an intention to crack down on fake reviews for consumer products and services. The details of this have not been included in the Bill, and the intention is to take delegated powers allowing the Government to amend Schedule 18. Further policy work will be carried out on this proposal, including consultation, before this is taken forward (further information can be seen in page 88 onwards of the Impact Assessment).
Next steps
As the Bill has just been laid in Parliament, it will now need to go through the Parliamentary process. This could result in amendments to its provisions as it makes its way through the House of Commons and House of Lords, before the final version completes the legislative process and receives Royal Assent.
Article Series