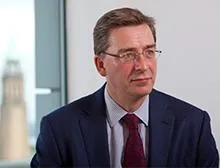 Many local authorities and public authorities declared a climate change emergency last year, with some going on to commit to net zero emission targets. The Scottish Parliament ramped up its climate change targets with the aim of achieving a 75% reduction in carbon emissions by 2030 in order to meet its 2045 net zero target. However, to achieve this 75% reduction, Scotland will need to take urgent action.
New deployment is likely to be focused on the west, north and the islands, all of which  stand to gain from the community benefit and shared ownership models of onshore wind delivery. Onshore wind can play a meaningful role in rebuilding rural communities and stimulating a 'green recovery' in the wake of the COVID-19 crisis.
However, is our planning system fit for purpose to allow the deployment of the large-scale clean energy projects required to deliver our net zero goals? If not, what actions should policy-makers be taking now to ensure that the planning system is fit for purpose?
Onshore wind provides one of the lowest cost renewable generation sources and has the potential to play a significant role in Scotland's climate change ambitions. Despite this, the deployment of new onshore wind capacity has decreased dramatically since the UK Government withdrew market support in 2015. Fortunately, this position is now being reversed and onshore wind operators will have an opportunity to bid into market support Contracts for Difference (CfD) contracts next year.
The key question is: how much new onshore capacity will be created over the next decade?  Even with relatively established renewable technologies such as onshore wind, there is a time lag between obtaining the necessary consents or planning permissions and putting the necessary infrastructure in place. In addition, grid connections may also need to be developed and built alongside new turbines. This increases the importance of early decision-making in ensuring that we have sufficient renewable capacity to meet government climate change ambitions.
The Scottish Government highlighted the potential of onshore wind through a specific policy statement published in 2017, the Onshore Wind Policy Statement, which recognised the crucial role this technology should play in meeting targets. In addition, National Scottish Planning Policy sets out a supportive framework for new deployment, while identifying constrained development areas. The framework confirms that onshore wind farms will not be acceptable in National Parks and National Scenic Areas, which cover a significant proportion of Scotland's land mass. The policy also identifies where significant protection will apply, such as community separation of around 2kms around cities, towns and villages, and demands that careful consideration be given to development that might occur in areas that are mapped as wild land or which may include carbon-rich soils and peat.
Outside the constrained areas, however, the policy is very supportive and identifies wind farms are likely to be acceptable, subject to meeting further detailed criteria such as impacts on residential amenity. This would appear to put Scotland in a good position to promote new onshore capacity. However, at local government level, most local authorities with land that is likely to be suitable for onshore wind have developed supplementary planning guidance (SPG), which is often more restrictive. This is because SPG is usually heavily influenced by what are known as Landscape Capacity Studies. It is here that the greatest conflict between new development and policy emerges. Decision-makers are often left with a binary decision to either support the Landscape Capacity Study or permit new development. The consequence of this is that reports to local authority planning committees will often suggest the proposed development is contrary to the policies that have been developed.
This planning and consent conflict is substantially delaying schemes that are ultimately consented and slowing the deployment of new onshore wind capacity. This is particularly important as, for the first time, next year Scottish clean energy schemes will have the opportunity to bid into new market support.
Scottish Natural Heritage is currently consulting on new guidance in relation to landscape sensitivity assessment. It is suggested that unless this is developed further in relation to onshore wind, there will continue to be further conflict and delay. Landscape sensitivity assessment may well be helpful in providing a baseline, but the next step should be that the authorities should positively plan for new onshore wind farm development on the commercial scale that is available today. There is little point in suggesting the deployment of older technologies. Modern commercial turbines are of a very large scale and it is the deployment of this type of turbine that will help us meet climate change targets and ensure that renewable energy is delivered at as low a cost as possible to consumers.
Scottish National Planning Policy is currently also going through consultation. The question is whether the revised Scottish Government policy will provide a strong enough policy framework to resolve the conflict and facilitate the enhanced deployment required to meet climate change objectives.
Colin Innes is Head of Planning at Shepherd and Wedderburn and a member of the firm's Clean Energy Group. For more information, contact Colin at colin.innes@shepwedd.com or on 0131 473 5104.