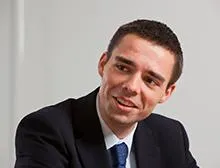 Updated as at 30 October 2020
NOTE: As of Monday 2 November, the hospitality sector in Scotland will be subject to the Scottish Government's new five-tier alert system of COVID-19 regulations. Please see our update for specific information regarding these restrictions.
The hospitality industry in Scotland has taken another body blow with the announcement (7 October 2020) by the Scottish Government of further short-term restrictions. These tighter restrictions for hospitality come into force in Scotland at 6pm on 9 October 2020. The restrictions were due to last until 26 October 2020, but have been extended (as at 21 October 2020) until 2 November 2020 with a view to enabling a smoother transition to the proposed multi-tier system of virus alert levels (already in place in England).
New restrictions
Restrictions introduced at the end of September saw a 10pm curfew imposed on all bars and restaurants. However, following a rapid rise in Coronavirus cases, stricter restrictions on licensed premises will come into force at 6pm on 9 October 2020. The Scottish Government has also issued a guidance note.
The previous curfew rules, which had already placed a significant strain on licensed premises, will no longer apply.
Instead, all bars and restaurants across the central belt face temporary closures, lasting until at least 2 November. This has been achieved by enacting The Health Protection (Coronavirus) (Restrictions and Requirements) (Additional Temporary Measures) (Scotland) Regulations 2020.
The Scottish Government has decided that all licensed premises that sell alcohol for consumption on their premises within the central belt must close for 23 days.
Its rationale is that pubs and restaurants are difficult places in which to maintain social distancing, in part due to the disinhibiting effects of alcohol, which is exacerbated by other factors such as poor ventilation and the mixing of households with varying age and risk profiles.
The Scottish Government seems far more relaxed about unlicensed premises, such as cafes, serving food and soft drinks. This distinction is likely to be a difficult one for those in the licensed trade to understand, particularly those in the central belt who intended to keep premises open for food even if they were unable to sell alcohol.
What does this mean?
From 6pm on Friday 9 October 2020:
In the central belt (being the health authorities comprising Ayrshire and Arran, Forth Valley, Greater Glasgow and Clyde, Lanarkshire, and Lothian):
only the parts of a licensed premises where food or drink are served have to close. The Scottish Government cites as an example that the bar in a licensed clubhouse would have to close, but the shop could remain open;
for those licensed premises that are only used to serve food and drink, they will be legally required to close their doors to customers; 
licensed cafes may open from 6am to 6pm (without alcohol sale or consumption); and
unlicensed premises (i.e. cafes that do not have an alcohol licence) may open between 6am and 6pm.
In addition, but not related to alcohol, there will be no group classes for indoor gyms and sports courts, no adult contact sports or training (indoors or outdoors) except for professional sports, no outdoor live events, and premises such as snooker/pool halls, indoor bowling, casinos and bingo halls must close (as of 10 October 2020).
In an attempt to soften the blow, the new restrictions are being backed by a new £40 million support fund for business. Whether this fund will be sufficient remains a moot point.
Outwith the central belt:
Pubs, restaurants, and cafes will be allowed to open from 6am to 6pm to sell food and soft drinks.
It will be illegal to sell alcohol indoors.
It will be permitted to sell alcohol for consumption in any outdoor areas (or "beer gardens"), provided the licensed premises has permission to do so, until either 10pm or the terminal hour stipulated in the licence (whichever is earlier)
What are the exceptions?
There are a limited number of exceptions to the rules set out above:
Significantly, takeaways, deliveries, and off-sales (i.e. supermarkets) are not affected, as was the case during "lockdown". This may present a glimmer of hope to some licensed premises. We have previously commented on takeaways and deliveries during lockdown but you should seek specialist advice;
Hotel bars and restaurants will be allowed to serve food to residents. However, given the Scottish Government has also issued advice (albeit not mandatory) that people should not travel outside their health board area if such travel is not necessary, it is anticipated that the number of hotel reservations may decrease.
"Life Events" (such as weddings and funerals) for up to 20 people may continue and alcohol may be served at these events. 
For completeness, the current meeting rules (a maximum of six people from no more than two households) remain in place.
Challenges ahead
It is clear the First Minister is anticipating a rocky road ahead: "The challenge Scotland faces has also been set out in an evidence paper published [on 7 October 2020] by senior clinical advisors: the Chief Medical Officer, the Chief Nursing Officer and the National Clinical Director. It shows the R number is currently higher in Scotland than in other UK nations and that three weeks after opening hospitality, the R number rose to 1 and above."
The new restrictions are strict, and those in the licensed trade have already been quick to voice concern that these new rules could well sound the the death knell for pubs and restaurants throughout the country.
The tightly drawn exceptions also leave limited room for creativity. It has been suggested that a licensed premises in the central belt might, in some way, elect to "temporarily surrender" an alcohol licence in an attempt to be unlicensed for a 23-day period (and thus be permitted to open between 6am and 6pm). In our view, this is not a sound proposition.
The Licensing (Scotland) Act 2005 in not a licensing system that you can casually opt in and out of. An alcohol licence has no expiry date, unless it is revoked (by the Licensing Board), surrendered (by the licence holder) or ceases to have effect (under certain, specified circumstances, such as insolvency). A licence holder can therefore only permanently surrender a licence; there is no mechanism for temporarily handing the licence back unless the law is changed. Given the policy reasons for introducing these restrictions in the first place, it is difficult to envisage the Scottish Government changing the law (via the Coronavirus (Scotland) Act 2020).
Health and safety
In addition, the Scottish Government has announced that as of Saturday 10 October retail premises will be required to introduce social distancing of two metres (as opposed to the one metre-plus mitigation measures that have recently been in place). It will also be necessary to reintroduce measures that had become a familiar sight to us all – such as one-way systems through shops, etc. Further additional temporary measures now also include the requirement to wear face coverings in communal areas in indoor workplaces. 
For more information, please get in touch with Kevin Clancy, or your usual Shepherd and Wedderburn contact.