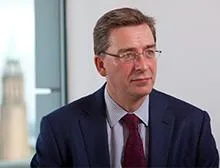 Last month, the Scottish Government's Advisory Group on Economic Recovery highlighted green investment as a key priority, acknowledging both Scotland's extensive clean energy resources and the significant shift that is required to drive change and meet our climate change objectives. This raises the question of how well-placed Scotland is in terms of policy and the structures that will enable the delivery of that ambition.
In September, the Scottish Parliament revised its climate change targets to introduce an ambitious goal of reducing greenhouse gas emissions by 75 per cent by 2030. This doubles the pace of change required. The next phase requires the government to revise its Climate Change Plan to set policy and put in place the framework required to meet its climate change objectives. Public authorities in Scotland are bound not only to have regard to meeting climate change targets, but also to help realise the Climate Change Plan.
In terms of opportunities for investment and employment in the short to medium term, certain sectors are more likely to be able to lead the way. The east coast of Scotland has a number of large offshore wind farms that have the potential to provide the scale of deployment required to stimulate significant economic growth and create jobs in construction, long-term maintenance and ongoing operation.
The Crown Estate Scotland ScotWind tender process, which is already under way, promises to boost the offshore renewables sector through new leasing opportunities, with the potential for further fixed foundation sites and floating offshore wind developments. Offshore wind has been a major success story, with the cost of generation falling by as much as 70 per cent since the initial licensing rounds. The UK has been a world leader in driving technological innovation, and improvements in floating wind technologies have the potential to extend the opportunity to harness offshore wind to locations around the world where it is currently uneconomical because waters are not deep enough to support fixed foundations. Scotland also continues to be a leader in the development of other marine technologies, such as wave and tidal, which have immense export potential.
Turning to onshore wind, developers will have the opportunity to bid into the UK contracts for difference (CfD) auction next year. Scotland has an excellent wind resource and, provided the latest technologies can be deployed, it is likely that Scottish projects will be price competitive.
Scotland will also have to invest in helping decarbonise how we heat our homes. The Scottish Government has introduced a bill that provides the regulatory framework for the development of low-carbon heat networks, with the aim of encouraging innovation and development of the sector.
In addition, in order to boost capability and to improve responsiveness to new patterns of demand driven by new technology, strategic upgrades will have to be made to the energy grid: changing electricity supply at a local level and, in particular, accommodating the ability for car charging and increased electricity use.
Our progress in all these sectors depends on research and innovation. Scotland is in the fortunate position of having a higher density of academic institutions than many other countries, almost all of which are involved with green technologies in one way or another.
Scotland also has a large number of companies at the forefront of the renewables industry, such as ScottishPower, which generates 100 per cent of its electricity from renewable sources, and the Wood Group, which is serving a global client base. In addition, a large number of European utilities have already established renewables businesses in Scotland, such as Innogy, EDF, EDPR and Vattenfall, and others are looking to invest.
Our success will depend on close collaboration between the private and public sector, with the latter having a significant role in facilitating both the consenting and the delivery of projects. For example, some of Scottish Natural Heritage's guidance on renewables has become a template for regulators around the world. Along with planning authorities, all of these organisations will play a critical role in helping to deliver a decade of change.
Colin Innes is Head of Planning and a member of Shepherd and Wedderburn's Clean Energy Group. This article originally appeared in The Scotsman on 13 July 2020.