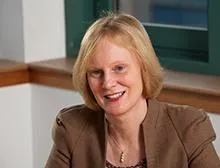 On 31 March 2021 Shepherd and Wedderburn hosts its first in a series of virtual events looking at the UK Government's Energy White Paper, which sets out a series of historic, cross-sector commitments designed to power the country's transition to a net zero future. Our series, titled The Shift to Net Zero: From Ambition to Action, looks at how our existing institutions need to think and act differently to realise the ambition of a "Green Industrial Revolution". A prime example of the need for a fundamental shift in behaviours concerns how clean energy developments, particularly wind farms, impact civil and military aviation radars.
At present, clean energy developers fund costly aviation mitigation solutions in order to address potential adverse impacts of development on civil and military aviation interests. This acts as a delay and, in some cases, remains a barrier to wind energy deployment. On a positive note, considerable work has been done collaboratively by energy and aviation sectors to allow projects to be deployed, however, addressing these issues on a case by case basis through the planning system does not foster the timely roll out of wind farm-tolerant aviation infrastructure in a coordinated and cost effective basis. Currently all costs of change/solutions lie with the clean energy developers and no cost is taken by aviation interests.
 
This has lead to a patchwork of blanking and infill solutions, new infill radars, the deployment of next generation radars that are wind farm tolerant in parallel with - but not as replacements to - current primary surveillance radar and some changes to air space classification. It also ensures that the costs of aviation mitigation fall to the energy developer and ultimately the customer. 
Given the importance of aviation safety and the need to deploy significant on and offshore wind to meet the needs of the transition to net zero, it is more important than ever that collaboration between these sectors is stepped up. The UK Government recognises this in the Energy White Paper, which notes the establishment of a Ministerial Delivery Group to bring together relevant government departments to oversee the expansion of renewable power in the UK. That group is to provide cross-government coordination and collaboration and will tackle barriers such as the impact of wind turbines on radar systems. 
In the first event of our series, Fit for Revolution?, we will look at what it will take to shift the dial so that the various stakeholders involved move towards a much more sustainable and holistic solution to this challenge. We will also address issues of political and legal accountability and whether or not our institutions are fit for the challenge of delivering net zero.
I will be joined by panellists Dermot Nolan, Director at Fingleton and former CEO at Ofgem, Nick Fincham, Director at Skylight Consulting and Chair of the Regulatory Policy Institute, and Gordon Downie, a Partner from Shepherd and Wedderburn's regulation and markets team. Reserve your place here.
For further information on this or another related matter, please contact Liz McRobb, Partner in our energy and natural resources team, or your usual Shepherd and Wedderburn contact.