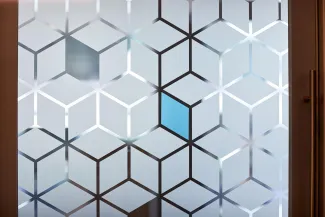 The UK's Cryptoasset Taskforce, launched by the Chancellor of the Exchequer Philip Hammond in March this year to "help the UK to manage the risks around crypto assets, as well as harnessing the potential benefits of the underlying technology", has now published its final report on the risks and potential regulation of cryptoassets. The full report is available here.
The Taskforce, comprising the Bank of England, the Treasury and the Financial Conduct Authority (FCA), believes cryptoassets, and distributed ledger technology (DLT) more generally, have the potential to benefit the economy and consumers, for example by enabling more efficient transactions and providing new investment opportunities. However, the Taskforce considers that "in many cases, the risks posed by the current generation of cryptoassets outweigh any potential benefits".
In particular, it has identified potential criminal risks around cryptoassets, notably around money laundering and terrorist financing, "because of their accessibility online, their global reach and their pseudo-anonymous nature", and these risks must be considered in the regulatory response.
The Taskforce is concerned such assets could be used as a method of payment between those engaged in criminal activity to launder the proceeds of crime and cyber-dependent crime. 
The report also expresses concern about the risk to consumers posed by the use of cryptoassets for fraudulent activity; the lack of adequate information about the risks of investing in cryptoassets; unregulated cryptoasset advertising; and the potential failings of current market infrastructures.
As a result, the Taskforce will take a number of actions in the future, including:
• providing guidance by the end of 2018, clarifying the extent to which cryptoassets fall within the existing regulatory perimeter under the Financial Services and Markets Act 2000;
• consulting in 2019 on whether the regulatory perimeter needs to be extended to include currently unregulated cryptoassets that have similar features to regulated specified investments;
• consulting in early 2019 on whether exchange tokens such as Bitcoin and related exchanges and custodian wallet providers should be subject to specific regulation, and if so, what regulation;
• consulting in the first quarter of 2019 on a potential ban on the sale of cryptoasset derivatives to retail customers; and
• holding meetings every six months to review the UK's approach to cryptoasset regulation and to study recent developments in the technology.
The report also states the UK Government is currently developing a regulatory regime for cryptoassets that would go further than the requirements set out in the EU's Fifth Anti-Money Laundering Directive (AMLD5). 
Such a regime will likely cover anything that could provide excessive anonymisation for users, including exchange services between different cryptoassets; peer-to-peer cryptoasset exchange platforms; cryptoasset ATMs; custodian and non-custodian wallet providers; and fiat-to-cryptoasset exchanges.
The Taskforce's plans are to be welcomed, given the significant regulatory uncertainty in this area. 
However, precisely what regulatory path will be proposed in the consultations remains to be seen.
Additional reporting by Alec Fair.