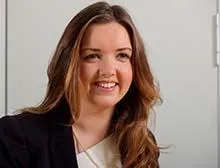 Coronavirus has changed the way we are all working across the board. Where possible, remote working has become the norm in many industries while the legal sector in particular has adapted insofar as possible to ensure that legal documents can be signed electronically or witnessed remotely. Particularly in the area of the execution of wills and Powers of Attorney, individual clients and solicitors have adapted so as to ensure these important documents can still be executed regardless of the social distancing rules currently in place, including by witnessing such documents on video calls.
Up until now, one area which was not so flexible was the notarisation of documents as the rules regarding notarisation required the notary to be physically present when the relevant document is signed. This is particularly important in the context of notarising affidavits, oaths, affirmations, declarations of solvency and often when certifying documents to be used abroad.
With the Coronavirus (Scotland) (No. 2) Act coming into force today, the previous requirement for the notary to be in the physical presence of the other person when they are signing a document, taking an oath or making an affirmation or declaration is no longer required. This means that a solicitor, advocate or notary public who would previously have had to be in the physical presence of that other person will now be able to notarise documents, for example, via a video call.
This represents another practical and pragmatic step to ensure that businesses and individuals alike can continue to function and progress their legal matters in what is fast becoming the 'new normal'.