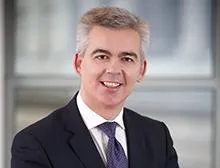 The Corporate Insolvency and Governance Act 2020 introduced a number of temporary measures to enable companies (and other qualifying bodies) to hold their AGMs and certain other meetings safely during the pandemic. These measures include the ability to hold meetings virtually and to cast votes electronically (or by any other means) without any number of those participating being in the same place. Further details of these measures can be found in our earlier briefing note.
These measures were originally due to end on 30 September, however, as anticipated in light of continued restrictions in response to the pandemic, regulations have recently been published which extend the duration of these measures until 30 December.
The Act allows for the extension of these measures in three-month increments and so, depending on the situation in December, we may see a further extension at that time. We will, of course, provide an update if that is the case.
In the explanatory memorandum to the regulations, it is noted that the UK Government received representations from across the business community asking for the measures to be extended until the end of the calendar year. The new extension contained in the regulations will be welcomed by many.
It is also noted in the explanatory memorandum that the UK Government received support for the extension from a number of shareholder representative groups, notwithstanding that these measures could potentially be considered to be detrimental to the interests of shareholders.
The UK Government intends to publish best practice guidance on holding AGMs flexibly and electronically and we will provide an update on the key measures set out in that guidance once it is published. In the meantime, as detailed in our earlier briefing note, the Department for Business, Energy and Industrial Strategy and the Financial Reporting Council have already published guidance on best practice for holding AGMs, which should help companies safeguard the interests of shareholders whilst using the temporary flexibilities contained in the Act.