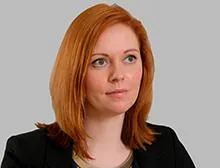 As part of the response to Coronavirus (COVID-19), the UK Government has implemented Commission Implementing Regulation (EU) 2020/568, which is designed to ensure an adequate supply of vital personal protective equipment (PPE) within the UK, the EU, the European Free Trade Association (EFTA) member states (Iceland, Liechtenstein, Norway, Switzerland), and certain other territories.
This Regulation came into force on 26 April 2020 and will initially last for 30 days until 25 May 2020. It follows-on from previous measures introduced at a UK and EU level on 15 March 2020 and requires anyone wishing to export PPE to areas outside the EU, EFTA and certain other territories to temporarily have a PPE export licence.
When deciding whether to grant a PPE export licence, the Department of Health and Social Care will consider whether the export:
threatens PPE supplies within the UK and the EU;
satisfies a legitimate need for official/medical use in the destination country; and
is needed to fulfil one or more purposes set out in the Regulation (e.g. to support EU-affiliated, WHO or international organisations' activities).
Any businesses considering exporting PPE should carefully review the UK Government guidance available here. Presenting controlled goods for export without authorisation constitutes an offence under s.68 of the UK Customs and Excise Management Act 1979.
We have previously summarised some of the other measures adopted by the UK government to reduce the 'red tape' encountered by suppliers seeking to get key medical equipment to the front line here.
Should you require any support or advice in relation to the issues set out in this article or trade requirements more generally, please get in touch with Alison Rochester, Roddy Forgie or your usual Shepherd and Wedderburn contact.