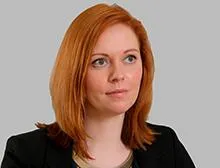 Global trade activity has been subject to a sharp and dramatic decline as a result of the outbreak of Coronavirus (COVID-19). However, the demand for certain products, notably personal protective equipment (PPE) and hand sanitiser, has soared.
The reason for this spike in demand and the corresponding procurement challenges facing the UK Government are well publicised.
Apart from sourcing a secure supply of these products, one of the challenges in getting these key medical supplies to end users, namely front-line NHS staff, quickly and efficiently are the trade barriers and administrative requirements that must be complied with. The UK Government has taken steps to reduce the amount of red tape and, in doing so, hopes that businesses that produce ingredients for hand sanitiser and PPE will be able to bring their products to market far quicker than would otherwise be the case.
These temporary measures include:
asking the Health and Safety Executive and Local Authorities to fast-track PPE through the product safety assessment process and prioritise this activity over other market surveillance activity;
allowing PPE equipment providing protection against COVID-19 but lacking the CE mark onto the market provided products meet essential safety requirements;
providing new guidance for local authorities and ports and borders enforcement officers on the import and safety testing of hand sanitiser; and
arranging for applications for denatured alcohol by manufacturers of hand sanitiser to be fast-tracked.
As the full impact of the crisis continues to unfold, the UK Government may consider it necessary to extend the scope of these measures to other healthcare supplies. Given the significant impact on the UK economy that the crisis will inevitably have, it is also possible that the government will come under pressure to remove trade barriers and administrative hurdles in other industries in an effort to reignite trade and stimulate growth as we start to consider returning to a new business as normal. 
Should you require any support or advice in relation to the issues set out in this article or trade requirements more generally, please get in touch with Alison Rochester, Roddy Forgie or your usual Shepherd and Wedderburn contact.