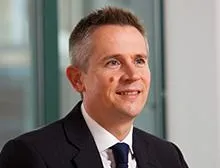 Companies House announced on 16 April temporary changes to its strike off process and approach to late filing penalties. These measures have been introduced to help companies struggling to meet filing requirements during the COVID-19 outbreak. These temporary changes do not apply to companies being dissolved as the result of an insolvency procedure (for example, companies in administration or liquidation).
The key changes announced this week are:
Voluntary strike off: if an application is made for voluntary strike off, Companies House will register the application and publish a notice in the Gazette as usual but will then suspend any further action to strike off and dissolve the company. This measure is to protect creditors and other interested parties who may wish to raise an objection to the company being struck off the register. 
Strike off by the registrar: usually, if a company fails to file its annual accounts or confirmation statement then, after two letters from Companies House, a notice is published in the Gazette to let the public know that the registrar intends to strike off the company.  Companies House has announced that it will no longer publish the Gazette notice. Letters will still be sent to companies in the event of late filing in order to help companies keep their records up to date.
Late filing penalties: Companies House has confirmed that it will treat appeals in relation to the late filing of annual accounts sympathetically if the COVID-19 outbreak caused the late delivery.  Companies House will also provide a break for companies to pay late filing penalties and will provide additional support with payment plans for late filing penalties.
The changes announced this week are in addition to other recent measures introduced by Companies House to help companies during this time, including the ability for companies to apply for an automatic and immediate three-month extension to file their annual accounts. Details of the new measures can be found here.