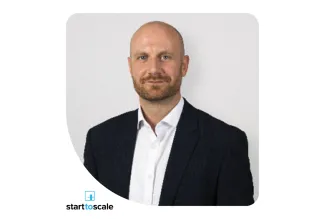 Harry Staples, Investment Manager at Maven Capital Partners, talks Investor Criteria
What do investors look for when considering investing in scale ups?
Every investor has their own set of criteria which they apply when reviewing investment opportunities, there is no one-size fits all approach. However, there are certain factors almost all investors will consider:
The people behind a scale up business are hugely important, and a strong management team is a key criteria for any investor. Investors want to support teams that are credible, passionate and that they can build a relationship with.
Finances and business plan
Your business plan and projections should be ambitious and demonstrate how your business will grow but should be based on assumptions that you can support. Investors will be put off by a vague business plan with assumptions that aren't realistic.
Investors prefer businesses that operate in markets with significant growth opportunities. It is 
important for your product or service to fit well within the relevant market to ensure that it is competitive, can scale and solves a real problem.
---
What is your top tip for founders embarking on the investment trail?
The earlier you can start preparing for a fundraise the better, the process usually takes longer than expected! It is also important to be aware of your cash runway to prevent placing yourself and the business under unnecessary pressure. Engaging with a business advisor may seem like an unnecessary cost but they can help save you time and money and minimise distractions from running your company day-to-day.
---
How do you choose the right funding partner for your business?
Choosing an investor is about more than just the money or getting the highest valuation. Receiving investment is like entering into a partnership, you need to be able to work together as it is likely that any investor will be involved with your business for an extended period. An investor needs to be the right fit for the company and both parties need to have a shared vision for driving the business forward and maximising value.
---
To read more of our resources around scaling up and starting up, as well as more of our Q&As, click here.