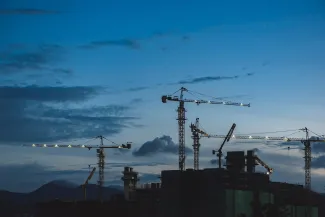 Watch the first in our 2019 summer construction law webinar series below.
Our experienced construction and infrastructure team explore the legislation that will have an impact on the construction industry in the coming months, including potential changes to EU regulation and retentions in construction contracts.
View the second webinar in the series, the Prescription (Scotland) Act 2018 and recent prescription cases, here.