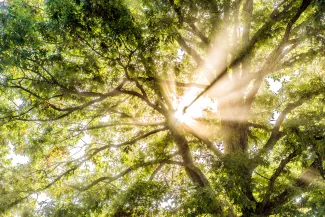 CMA draft guidance on sustainability agreements – further thoughts
We previously wrote about the CMA's draft guidance on sustainability agreements and the opportunities (and residual risks) raised by the CMA's new approach. The CMA's consultation on the draft guidance closes on 11 April. Building on our previous article, we set out some further reflections on some points the CMA might want to consider in making the guidance more useable.
Climate change agreements – Quantifying the benefits
The CMA is taking an innovative approach to the quantification of benefits, and how the 'fair share' to consumers is interpreted, in the context of climate change agreements (i.e. agreements which contribute towards the UK's binding climate change targets). This approach is to be welcomed but does raise potential challenges.
Traditionally, 'benefits' are often looked at through a narrow lens of financial benefit to consumers (i.e. prices). By focussing on more narrow, purely economic parameters, such as price, any assessment of benefits can be simplified in terms of the quantification task. But when wider considerations are taken into account, such as pollution or emissions generally, any assessment has the potential to become significantly more complex, and could involve consideration of potentially tricky (and politically controversial) trade-offs.
To take an example, an agreement to restrict a particular product or service, might have knock-on effects for choices available to consumers, or increase prices for certain products – and this may have a distributional impact on society. Depending on the effect, the 'brunt' of the effects might be felt more acutely by certain sections of society, for instance lower income families, who might be less able to absorb the additional costs associated with an agreement. It could also have an impact on the businesses which provide such goods and services to those markets.
The guidance could therefore benefit from further details around the evidence and techniques stakeholders might use when quantifying benefits, and further details around how the CMA would handle the potentially complex trade-offs that might be involved in implementing an agreement which has potentially negative effects for some consumers. Such further detail might help further mitigate risk for stakeholder, particularly in the face of any potential third party damages claim.
Wider considerations
It's worth noting that the CMA's focus on sustainability and climate change is not specifically reflected in its statutory duties and functions. While beyond the scope of this consultation (and really a matter for Government), one question is whether a statutory duty around promoting sustainability and net zero would be a helpful addition to the CMA's remit. This could be supplemented, for example, with legislative parameters governing the application of the anti-competitive agreement exemption in the Competition Act. Such an approach could provide additional certainty to stakeholders, and more legal certainty as regards the CMA's innovative approach to assessing the benefits of sustainability agreements.
Contact Scott Rodger, Gordon Downie, or another member of our expert team if you have any questions – we would be delighted to help