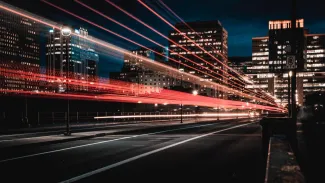 We previously covered this topic at the end of last year when the Act was still a Bill and you can read that article here.
The Act received Royal Assent on 5 June 2018, which is just over a year after it was first introduced to the Scottish Government as a Bill. However, it marks the end of a long process that began with Lord Gill's review of the Civil Courts in Scotland back in September 2009 and Sheriff Principal Taylor's Review of Expenses and Funding of Civil Litigation in Scotland, which followed in October 2013.
The principal policy objective of the Act is to increase access to justice by creating a more accessible, affordable and equitable civil justice system. Primarily, this is going to be achieved by making the costs of court action more predictable and increasing the funding options available to those pursuing civil claims. However, the Act also makes changes to the role of Auditors of Court and introduces the prospect of group proceedings (a type of class action) in Scotland, although those will only be able to be brought in certain types of claims in the Court of Session.
Despite the Act having already received Royal Assent, it is not yet clear when its main provisions will come into force, as that is still to be confirmed in secondary regulations that could include transitional arrangements. Furthermore, much of the detail required to practically implement the Act's provisions will need to come from those regulations and from changes to the court rules – both Sheriff Court and Court of Session. The body responsible for drafting court rules, the Scottish Civil Justice Council, has confirmed that it will prioritise implementation of the Act, but there are, as yet, no firm timescales.
As such, it does not look like these changes are imminent, but we run through some of the key changes that the Act will bring when the provisions are brought into force below.
Litigation funding - DBAs
Most significantly, and as anticipated in our previous article, the Act allows for damages based agreements (DBAs) to be used and directly enforced by Scottish solicitors for the first time. DBAs are a type of success fee arrangement paid by a client to their solicitor whereby the solicitors' fees are calculated as a percentage of the damages awarded in a successful action. If the client loses the litigation, they pay their solicitor nothing or may have to pay a pre-agreed lower sum. However, if the client wins, they would pay their solicitor the pre-agreed percentage of the damages they secure from the litigation.
In England and Wales, DBAs are already enforceable and the Damages-based Agreements Regulations 2013 and the Civil Procedure Rules set out further detail in terms of the requirements for DBAs. These include setting maximum percentage caps on sums payable to solicitors from their clients' damages under DBAs – 25% in personal injury claims, 35% in employment claims and 50% in all other civil litigation.
The relevant provisions of the Act have not yet come into force in Scotland and the Act doesn't specify caps like those in England and Wales. However, the Act does provide for the Scottish Ministers to set those, by virtue of regulations, so that is something else we may see introduced in due course, along with further detail in terms of the types of cases where success fees are not permitted and the requirements for content and form of such agreements.
When fully implemented, this should improve access to justice in all areas of civil litigation, not just personal injury, ensuring that those who otherwise may not be able to finance litigation are provided with further options to do so. This, along with the rise of third party litigation funding in Scotland, which this firm is at the forefront of, can therefore lead to potential claims that are contingent assets being unlocked and realised. Before, clients may have been reluctant to pursue them for fear of the potential costs involved and/or not having the initial funds to get them off the ground.
Litigation funding – notifying court of third party funding
In terms of litigation funding generally, the Act provides that it must be disclosed to the court if a party is receiving third party funding and a court may make an award of expenses against that funder or any intermediary if they have a financial interest in the outcome of proceedings.
Importantly though, this does not apply to those engaged in a success fee arrangement i.e. a solicitor. Although, under the Act, an award of expenses may also be made against a party's legal representative, this can only happen in the event that there has been a serious breach of that representative's duties to the court.
Qualified one way cost shifting (QOCS)
The Act will also introduce what is often referred to as qualified one way cost shifting (QOCS), but only in respect of personal injury actions. This means that unless a pursuer is deemed not to have conducted the proceedings in an appropriate manner, then even if they lose they will not be obliged to pay the defender's costs.
In order to recover their expenses, a defender will need to show that the pursuer or their legal representative either:
made a fraudulent representation or otherwise acted fraudulently in connection with the claim or proceedings;
behaved in a manner that is manifestly unreasonable in connection with the claim or proceedings; or
otherwise conducted the proceedings in a manner that the court considers amounts to an abuse of process.
It is important to note that the first two tests cover pre-litigation behaviour, but it is intended that these tests set a high bar so a simple mistake or a minor exaggeration may not be enough.
These landmark provisions, along with the introduction of the possibility of group proceedings in the Court of Session mentioned at the outset are the main provisions worth noting. As to when they will come into force, it is a case of watch this space. We await the necessary secondary regulations and changes to the rules to provide more detail. Keep an eye on our website for further updates.