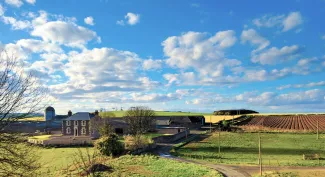 The office of the Tenant Farming Commissioner was established by the Land Reform (Scotland) Act 2016. One of the functions placed upon the Commissioner was to prepare recommendations for a modern list of improvements in respect of agricultural tenancies.
This recognised the problem that the old list of improvements, which dated back to 1949, for which a tenant was entitled to compensation at the end of the tenancy, did not adequately take into account modern innovations like slurry stores and silage pits. 
These fell outwith the definition and were ineligible for compensation at the end of the tenancy. The tenant's only remedy was to treat them as a fixture and remove them, which was often impractical. 
Bob McIntosh, the TFC, recently consulted within the industry on what should be treated as a modern improvement. His recommendations have now been enacted into law by the Scottish Government with effect from the 10th January of this year.  
Agricultural improvements now include providing electricity, gas, power, heat or light, sewage, waste or pollutant disposal systems and provision of means of managing water on land. They also include the erection of structures for the management of storage of slurries or manures, the provision of means of storing silage and works to dwellings.
These might for example include installing double-glazing, providing central heating, adding on a kitchen extension or a porch and the like. Previously, I'd always argued that works like these to houses fell within the old definition. This now puts the position beyond any doubt.
The rules are not retrospective and only apply to improvements carried out on or after the 10th January. Improvements still require a notice in advance to be served on the landlord. 
Also, an improvement is subject to the overarching requirement that it must be something that is reasonably necessary for the efficient management of the holding as an agricultural unit. 
However, the expansion of the definition is very welcome, catching up as it does with developments within the industry.
In addition, the Commissioner will regularly review the list to make sure that it continues to accurately reflect modern agricultural practice. 
I can't leave an article about tenant's improvements without reminding readers about the tenant's improvements amnesty.
This gives tenants who carried out improvements prior to 13th June 2017 without serving a proper notice an opportunity to make the improvement eligible for compensation.
The amnesty expires on the 13th of June 2020. Those tenants who might be in that position should be looking to take advantage of the amnesty now before it's too late.