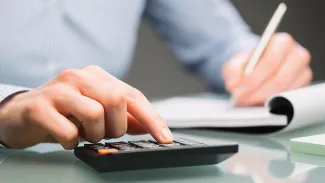 Are we witnessing a new Klondike? Following the legalisation of recreational cannabis in Canada last month and the limited legalisation of medical cannabis on prescription in the UK this week, the emerging cannabis industry seems welded to the news agenda. Mainstream businesses are examining the market potential and the "land grab" for commercial rights has already begun.
The Canadian liberalisation was the completion of a long process that businesses in Canada have been preparing for over many months and years. Cannabis businesses have been successful in achieving listings on Canadian stock exchanges and raising finance through private equity and other routes. They are now the "big beasts" of this emerging market worldwide.
Although adult recreational consumption is legal in a number of US states, cannabis is still illegal at the federal level, which restricts the access of US cannabis businesses to the banking, finance and importantly the trade mark systems. Their northern colleagues are stealing a march.
Well financed cannabis businesses are not letting the grass grow under their feet. In the UK and across the EU, trade mark registries are accepting trade mark applications for cannabis and marijuana, including for recreational use. New cannabis businesses (and some older ones) are in a race to secure brand rights for their products around the world.
In the near future can we expect to see an expanding legitimate market being led by recognised "cool" brands like the craft beer explosion? Or will we see growing regions establishing "appellations" like the wine industry? The large drinks companies are all watching this space carefully to see when and if they should enter the market.
In the US, which has some of the most well-known growing regions, cannabis businesses seem slow to participate in the potential worldwide market, hampered as they are by the domestic restrictions on their activities. Will we see the US industry left behind by others as the market opens up?
The message is simple: even though most European jurisdictions have yet to open up recreational consumption of cannabis products, businesses are betting on a liberalised future. Brand registrations are being secured now. Any business that sees this market as having potential, whether as a producer, an importer or a retailer, should be thinking about their brand coverage now as well.