---
Reflections on International Women's Day 2019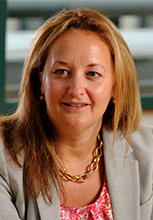 I'm a fan of the work of the social purpose company, Behavioural Insights Team (BIT): what's not to love about data-driven decisions that lead to small behavioural nudges with potentially huge positive consequences? 
BIT has helped governments, organisations and individuals globally by using behavioural insights to drive behavioural change, and has worked to improve services, create system efficiencies and to encourage people to make positive choices in areas ranging from healthcare to environmental sustainability.
My interest was piqued when improving organisational equality and diversity arrived on BIT's radar. What practical advice might they offer organisations keen to move the dial towards a more diverse and equal workforce, from recruitment all the way to the boardroom?
Firstly, BIT advocate the power of transparency; requiring organisations to disclosure their gender pay gap, for example, can be a powerful governmental tool to improve corporate behaviour, particularly when it comes to an issue – like equality – that people increasingly care about. However, while transparency can help organisations measure how far they have progressed and how far they still have to go, transparency alone cannot identify solutions to move the dial towards better organisational diversity, and I'm encouraged to see that BIT's work also extends to exploring what actually works.
In particular, BIT has explored some practical, evidence-backed first steps that organisations can take. Their evidence suggests, for example, that the simple steps of hiring a diversity manager and articulating some organisational goals around diversity and inclusion can help improve equality and diversity. Likewise, simple interventions applied to how an organisation recruit staff, such as anonymising CVs, carrying out structured interviews and including task-based assessments, can make recruitment fairer by reducing unconscious bias.
Lastly, BIT recommends the use of mentoring programmes, which have been shown to be effective in improving organisational diversity. In particular, structured programmes can help close the gap between groups underrepresented in senior positions (such as women) and groups that have better access to existing formal networks (such as white men).
Shepherd and Wedderburn's mentor programme is now entering its second phase, following a successful pilot where all associates and senior staff are offered a mentor. All of our mentors receive in-depth training, after which mentees and mentors are matched centrally to ensure we bring people together from different parts of our business. The matching process allows mentees to choose from a selection of potential mentors, and a mechanism for moving on to a new mentor following the initial 'chemistry' meeting.
International Women's Day (IWD) provided us all with an opportunity to pause, reflect upon our own experiences, and galvanise a collective momentum for further change. My own personal mentoring experience, whilst less formal than Shepherd and Wedderburn's programme, was no less positive. 
Throughout my career, I have sought out the advice of more senior people - men and women – and often from outside my organisation and profession, to act as a valuable sounding board for my ideas and to give me the benefit of their experience of having 'been there and done that'.
Many of those conversations allowed me to see my strengths as others see them, giving me a boost to take a decision or course of action that I might otherwise have lacked the courage to take.
Looking beyond this year's IWD, I'm excited to work with a whole new generation of courageous decision-makers as the Shepherd and Wedderburn mentor programme bears fruit over the coming months and years.