---
Shepherd and Wedderburn joins London Legal Walk 2016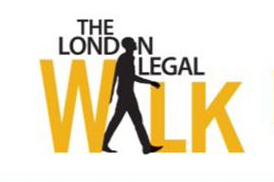 A team of nine Shepherd and Wedderburn lawyers and legal professionals will lace up their walking shoes on Monday 16 May to take part in this year's London Legal Walk. Raising funds for free legal advice charities in London and the South East, this sponsored charity event will take more than 600 participating teams on a 10km circular route through the centre of London.
Now in its 11th year, the London Legal Walk is organised by the London Legal Support Trust, a charity working to support law centres and pro bono agencies in and around London who provide legal advice and representation to those in need.
Since its humble beginnings with 350 walkers in 2005, the fundraising event has seen a steep increase in participation to 9,000 legal professionals in 2015, raising over £700,000.
Shepherd and Wedderburn's team will walk alongside a number of other law firms, chambers and leading organisations, who will all come together at a street party at the end of the walk.
Shepherd and Wedderburn partner, Elaine Colville, who is taking part in the event, commented: "It was an easy decision to enter a team for the London Legal Walk again this year. We know what a fantastic job the Law Centres and pro bono agencies who benefit from the funds raised do in preventing homelessness, resolving debt problems, fighting exploitation and gaining care for the elderly and disabled. We look forward to walking with The Lord Chief Justice and thousands of legal professionals to raise the funds needed to continue their work."