---
Shepherd and Wedderburn host to World Services Group 2017 European Regional Meeting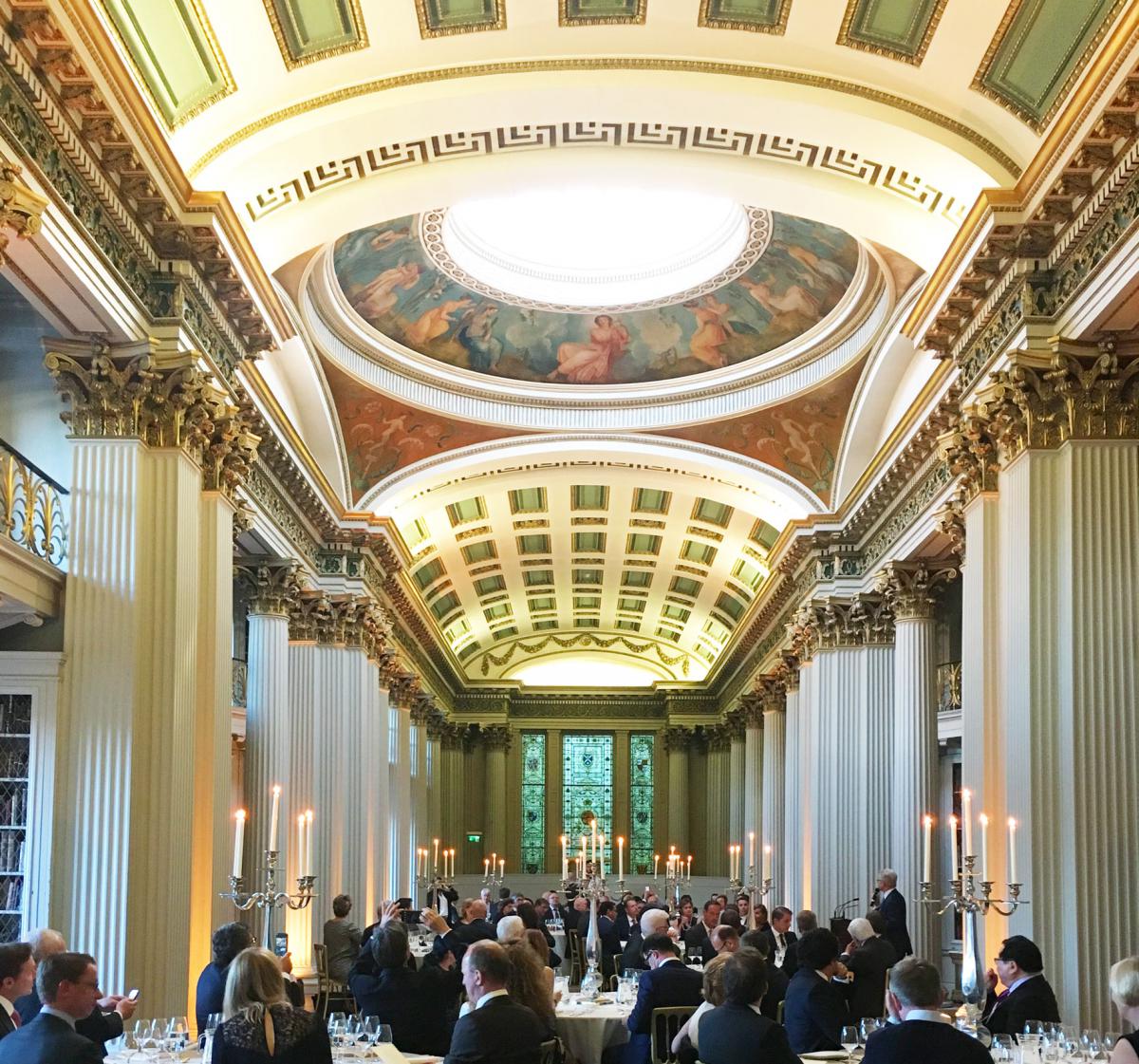 Last week 65 members of the World Services Group (WSG), primarily from Europe but also the USA and Japan attended its 2017 European Regional Meeting in Edinburgh to hear and learn from legal sector and industry luminaries on subjects as diverse as Brexit; the impact of AI on the professions and its clients; the impact of millennials; current opportunities in Europe for energy collaborations and renewables; and trends in marketing professional services. Throughout the conference, delegates were rewarded with a mix of highly engaging presentations, interactive panel sessions and practical workshops.
The annual two-day event was hosted this year by its Scottish member Shepherd and Wedderburn, whose Chairman, Paul Hally teamed up with WSG Global Ambassador, Robert Falvey, of Minter Ellison Rudd Watts, to welcome delegates from over 32 countries to the historic capital.
Highlights of the event included a formal dinner in the famous Signet Library, housed in one of Edinburgh's finest Georgian buildings, together with a guided tour of the city, both of which provided delegates with further opportunity to relax and take in the sights.
Paul Hally commented: "World Services Group plays a significant role in enabling us to meet the needs of our clients globally. Events such as this ensure that the organisation is at the forefront of addressing the needs of clients locally and globally through the excellent education and training sessions and maintaining and building deep and strong relationships between our member firms. This meeting was also particularly of value in the insights and horizon scanning with our clients on future needs it afforded. In addition I feel we played a great role in promoting the beauty and charm of Edinburgh and Scotland to a wider audience."
About World Services Group
WSG is a global professional membership network of which Shepherd and Wedderburn is a founding member. Its members are among the top providers of professional business services covering legal, investment banking and accounting. Membership comprises over 130 member firms, operating in 115 countries.
More information at worldservicesgroup.com