---
Car salesman asks: Are we needed?
The credo of the consummate sales professional is to focus on the benefits of a product and less so on its features. And so, at the Property 2016 conference in Edinburgh last week, that's exactly what AECOM's Head of Urban Development, Chris Choa did when he spoke about the implications and opportunities presented by the development and large-scale adoption in our cities of autonomous vehicles (AKA driverless cars).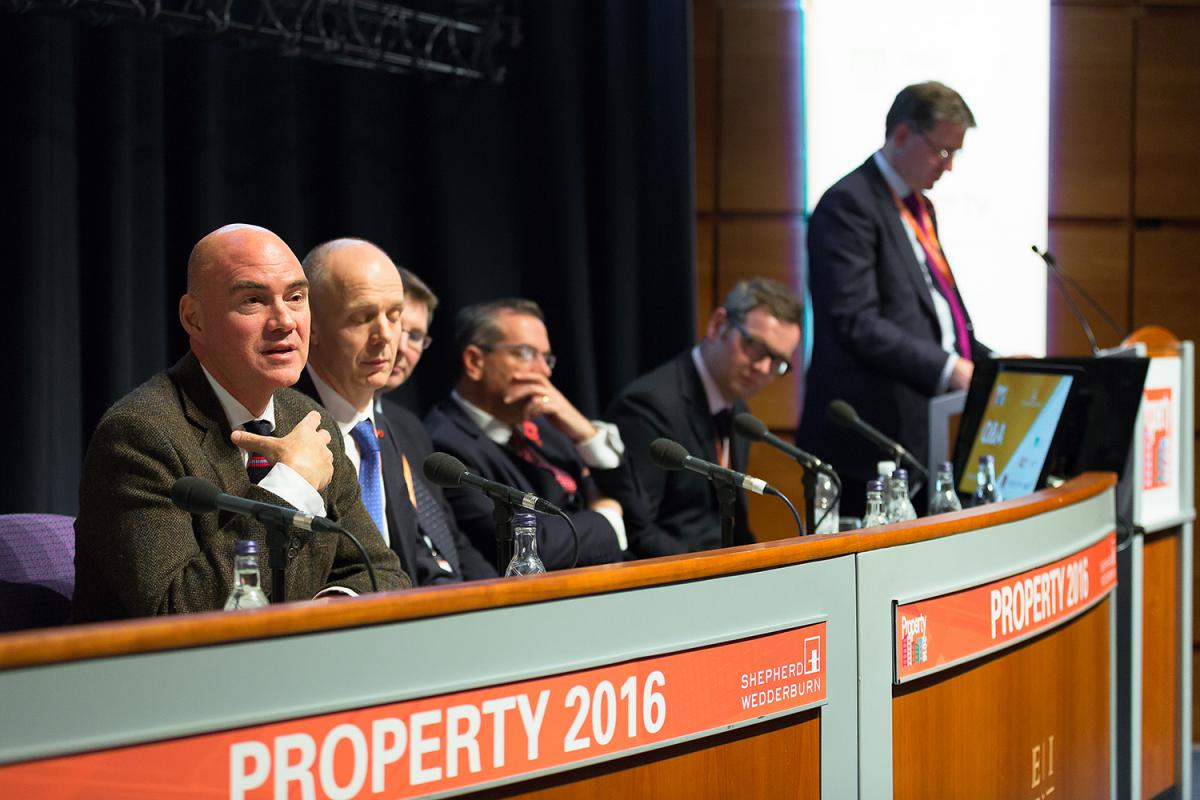 In a highly entertaining presentation Choa, who is also an advisor to the Mayor of London's Infrastructure Delivery Board, enthused his audience and almost certainly won over a few cynics, as he pointed to the tremendous potential of the 'get-in-and-go' technology.
The how-do-I-get-home-after-the-Christmas-party dilemma is immediately solved – just get in the car and go. But on a more serious note, a reduction in car accidents, largely caused by human error would be a huge benefit on Scotland's roads, where, last year, there were 11,204 car crashes resulting in 165 deaths and 1,595 serious injuries. Worldwide the car is the number one cause of death among young people.
Choa said that the autonomous vehicle could also hold the key to massive land release and pointed to Edinburgh by way of example, a city which although not huge, has 100ha given over to its 2.4 million parking spaces (950,000 vehicles are registered in the city). 
Across Europe, at least 30% of city space is devoted to cars and parking, but around half of that space could eventually be freed up for housing and public spaces through wide-spread adoption of driverless cars. This is because they pack roads eight times more efficiently and can park much more tightly than conventional models.
That thought resonated with both conference speakers and delegates, which included leading property developers, financiers, investors, planners, occupiers and service providers – all of whom seemed to be in agreement on the need to build homes and create spaces where people want to live, and to do it quickly. 
Autonomous vehicles are an inevitability and so planners, developers and government need to start thinking about the opportunities and also the possible side effects they present. 
On the plus side, Choa says that there would be virtually no accidents; liability for an accident should shift from the owner to the vehicle; and the cost of motor insurance should fall.  
However, he alluded to the profound impact that autonomous vehicles would have on the labour market – A&E staff in hospitals, for instance, drivers; traffic police; bus fleets; and loss adjustors may become underemployed or unemployed. That together with other shifts in the employment market may mean that we will have 30-40% underemployment within 30 years. 
New technology can be a great disrupter and the driverless car is certainly no exception. How will our attitudes to greater underemployment and leisure brought about mass automation change? And, Choa asks: Will we still be needed?
About Property 2016
Now in its 17th year, Property 2016 took place in Edinburgh on Thursday 10 November, and brought together industry leaders who shared their unique perspectives on this year's theme 'Place-making – building the best for the future'.
Organised by leading UK law firm, Shepherd and Wedderburn, the event was the latest in a series of conferences which, over the years, has come to be regarded as the premier gathering for property developers, investors, occupiers, lenders and service providers in Scotland. It has earned this reputation by delivering an outstanding panel of speakers, the highest calibre of delegates and excellent networking opportunities.
Further information about Property 2016 can be found at www.property2016.co.uk